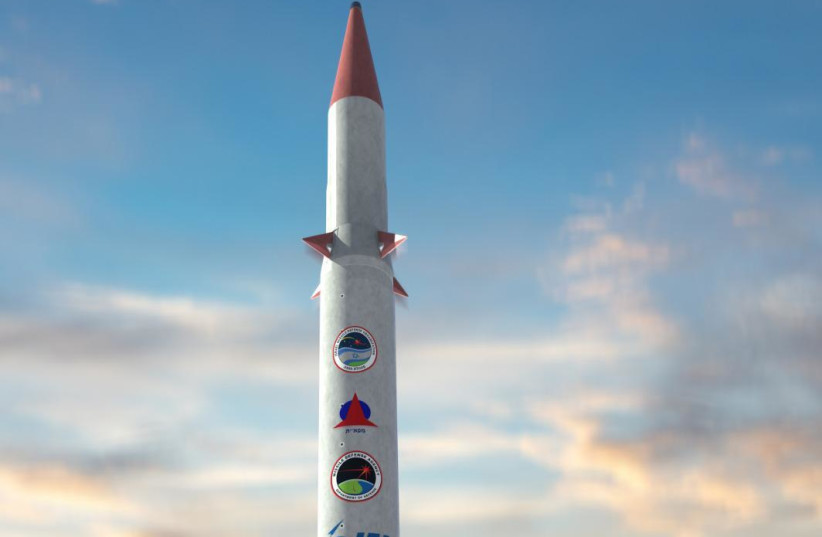 In The News
Israel, US Begin Developing Arrow-4 Missile Defense System In Signal To Iran
02/18/2021
In face of Iran's continued development of long-range ballistic missiles capable of carrying a nuclear warhead, the Defense Ministry announced on Thursday that it has started developing, alongside the US Missile Defense Agency, a new generation of the advanced Arrow missile defense system.
The new system – known as the Arrow-4 – will become a major part of Israel's multilayered missile defense architecture.
The Arrow-3 currently serves as the upper layer of Israel's multi-tier missile defense array and is designed to protect Israel from long-range missiles, particularly those produced in Iran.
It includes advanced radar systems, developed and produced by Elta, a subsidiary of Israel Aerospace Industries. It also includes a BMC system developed by Elbit Systems and a Launch Array including interceptors produced by MLM, a subsidiary of IAI. Defense industries Rafael and Tomer are also involved in the development and production of the Arrow interceptor.
The development of the new generation of the Arrow is being conducted by the Israel Missile Defense Organization (IMDO), located within the Directorate of Defense R&D (MAFAT) of the Defense Ministry, in conjunction with the US MDA.
Read More: Jerusalem Post