US-Israel Relationship
Israel, US agree to cooperate on army veteran issues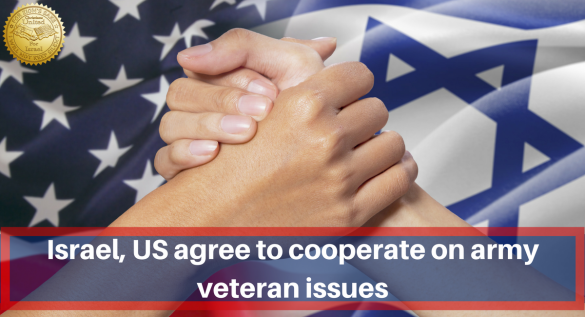 Israel and the United States agreed on a number of information-sharing efforts in the treatment of veterans on Tuesday, according to Deputy Defense Minister Eli Ben Dahan's office.
The cooperation decision was reached by Ben Dahan and US Secretary of Veterans Affairs David Shulkin in Washington, DC, while the deputy defense minister was in the US for this week's AIPAC conference.
The two discussed the issue of post-traumatic stress disorder, a problem faced by soldiers serving both countries, as well as the high suicide rate among US veterans.
According to a 2016 VA study, approximately 20 US veterans kill themselves each day, at a rate well above the national American average.
As a result of the new agreements, Israeli researchers will now take part in events organized by the VA on the treatment of soldiers wounded in war, as well as other conferences in the US dealing with the fields of "medicine and technology," according to the deputy defense minister.
The two countries will also exchange delegations in order to share "knowledge and professional experience," Ben Dahan's office said.
During the meeting, the two men exchanged gifts. Ben Dahan presented Shulkin with a Hebrew Bible, like the one given to Jewish Israeli army recruits, as well as an engraving of Jerusalem. The deputy defense minister received a set of cufflinks and an official VA medallion.
Read More: Times of Israel