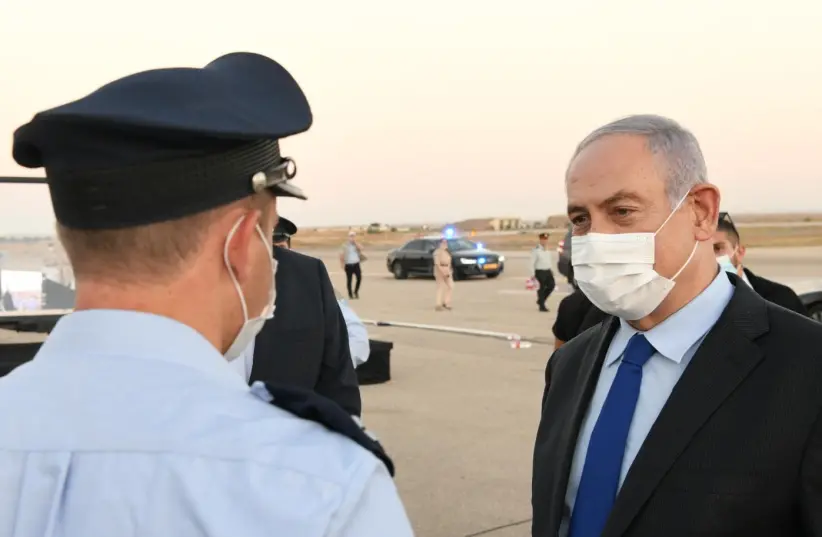 In The News
Israel, UAE Launch Partnership to Fight Coronavirus
Israeli research companies and private companies from the United Arab Emirates will work together to combat the COVID-19 pandemic, Prime Minister Benjamin Netanyahu announced at an Israel Air Force pilots' course graduation ceremony on Thursday.
The partnership comes less than a week before the earliest date for the government to possibly apply sovereignty in parts of the West Bank, and after Emirates officials warned doing so will hurt steps towards normalization between the countries.
Netanyahu said at the ceremony that "the Health Ministers of the United Arab Emirates and the State of Israel will announce cooperation in the fight against coronavirus.
"This cooperation will be in research and technology development, in areas that will improve the health security of the entire region," he said.
Newly-appointed Director-Genereal of the Health Ministry Chezy Levy said of the decision that "this scientific and medical cooperation bridges historic political challenges in the region through the reality of the human priority to find a solution to the coronavirus."
"The collaboration will improve and strengthen the immunity of the regions' residents. In a reality where the pandemic is attacking and hurting so many countries around the world, it is imperative to find solutions to maintain health at the highest priority in order to find a solution to the pandemic in dimensions that the world has not yet known," Levy said.
Read More: Jerusalem Post