US-Israel Relationship
Israel, U.S. to push for UNRWA oversight when mandate is renewed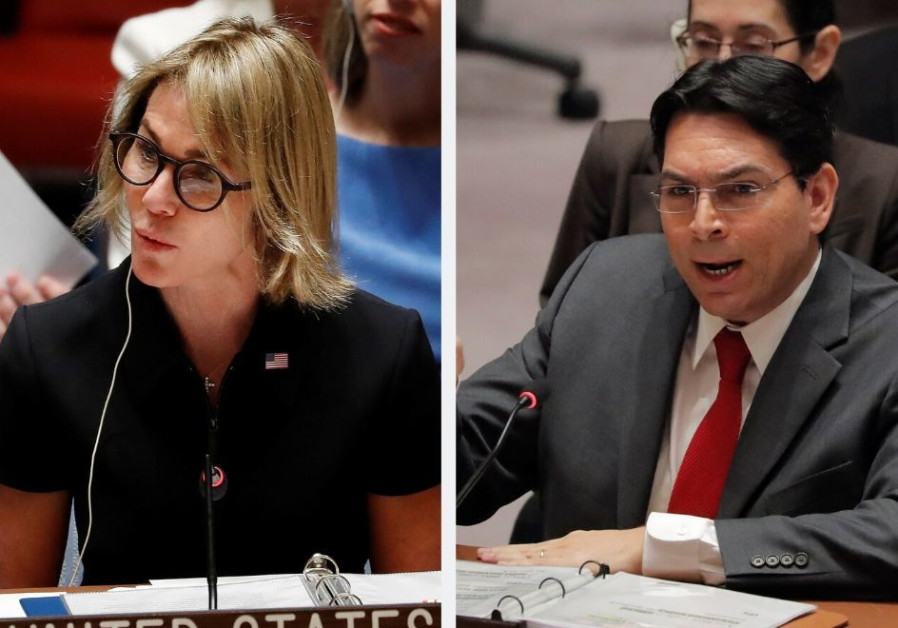 Israel and the United States are heading a diplomatic effort to increase oversight of the United Nations Relief and Works Agency (UNRWA) when its mandate to service Palestinian refugees is renewed in December, according to Israel's Mission to the UN.
The renewal, which occurs every three years, is typically a fairly standard procedure for the 71-year old agency, but the process is expected to receive special attention this year in light of the UN's ongoing investigation into ethical misconduct among UNRWA senior staff.
Israel and the US have been highly critical of UNRWA, which otherwise enjoys broad international support as an organization that provides humanitarian assistance to the Palestinians. The US, which under the Obama administration had been UNRWA's largest donor, cut off all financial assistance to the organization last year.
"UNRWA is a burden on the international community," Israel's Ambassador to the UN Danny Danon told The Jerusalem Post on Wednesday. "It utilizes the world's funds for disseminating lies and false narratives against the State of Israel and systematically ignores fulfilling the goal for which it was established. Until the UNRWA gates are permanently closed, we will work with all the tools at our disposal to increase oversight."
It's presumed that UNRWA's mandate will be renewed. Israel and the US are therefore working to ensure that the UN puts a number of oversight measures in place when it extends the mandate.
"One of the new regulations the nations are expected to require is to amend the three-year renewal for UNRWA's mandate to an annual renewal," Israel's mission said.
Additionally, there would be expanded "transparency into the agency's budget and expenses for UN member states to avoid irregularities and misappropriation of funds coming from the international community," the mission stated.
UNRWA services 5.4 million refugees in Gaza, the West Bank, east Jerusalem, Jordan, Syria and Lebanon. It has an annual budget of $1.2 billion.
UNRWA holds that refugee status is transferred from one generation to the next, until such time as there is a Palestinian state. Israel and the US have argued that this creates an ever expanding class of refugees, that creates a stumbling bloc to the resolution of the Israeli-Palestinian conflict, particularly given the Palestinian call for a right-of-return to sovereign Israel.
Read more: The Jerusalem Post