Israeli Technology
Israel turning garbage dump into energy resource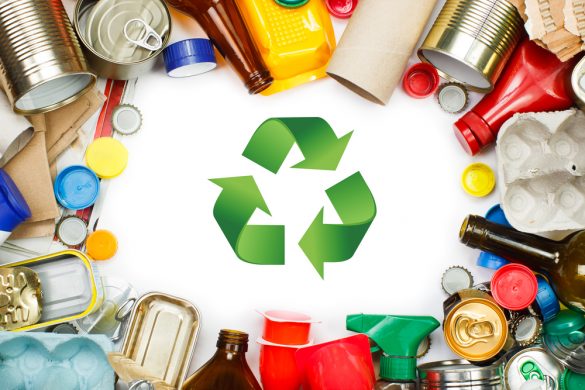 Transformed in recent years into a blossoming oasis, the former eyesore of the Gush Dan region is now not only hosting hikers on its lush green paths, but is also generating usable energy.
This week, officials launched a refuse derived fuel (RDF) plant at the Hiriya Recycling Park – a waste sorting and recycling plant that sits at the foot of the region's towering former garbage dump. The largest such project to date in Israel, the facility will be producing alternative fuel to provide a source of energy for cement production at the nearby Nesher plant.
"The RDF plant is an innovative, flexible and modular plant, which serves as successful model for a collaboration between industry that needs raw materials for energy and an urban sector that needs a solution to the waste problem and a technological body that is ready to take a risk despite the challenge," Doron Sapir, chairman of the Hiriya Recycling Park, said on Sunday.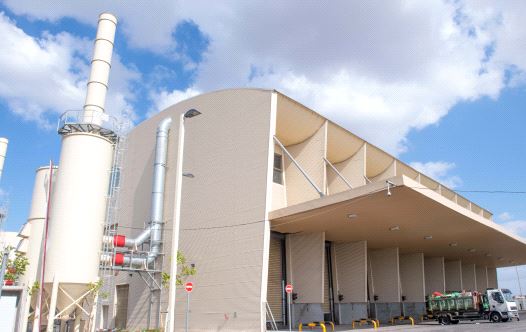 The NIS 400 million RDF plant will be absorbing about 1,500 tons of household waste every day, or approximately half the garbage from the residents of the Gush Dan region – amounting to a total of half a million tons of trash each year, according to the project. Behind the facility's launch was a team of partners, including the Hiriya Recycling Park, the Dan Municipal Sanitation Association, Nesher Israel Cement Enterprises and the Veridis environmental service corporation.
"The RDF plant is one of the most advanced and largest in the world – spearheading a steadfast and diligent effort of the Dan Municipal Sanitation Association to improve and advance waste management in Israel, and in the Dan Region in particular," Sapir said. "I believe that the combination of resources, technologies and the public's willingness to change consumption and recycling habits is key to a sustainable future and the preservation of environmental resources."
Using industrial and municipal waste as a combustion material, RDF has become recognized globally as an environmentally friendly fuel source and is commonly used to power the cement industry, a statement from the partners said. The household waste is sorted using advanced technological methods, and those materials appropriate for burning – such as plastic bags, other plastics, textiles, tree trimmings, cardboard and paper – are used as an alternative fuel source at the Nesher plant, the statement explained.
The new RDF facility is expected to produce about 500 tons of RDF fuel substitute daily, serving as a combustion material that will provide 20% of the thermal energy necessary to operate the Nesher factory, the partners added.

"The cement industry requires long-term vision. Heavy industry is often perceived as a polluter, despite the huge investment in the environment and the use of advanced technologies," said Moshe Kaplinsky, CEO of Nesher Israel Cement Enterprises. "The RDF project aligns Israel with the most technologically advanced [countries] in Europe, while reducing the environmental impacts of households in Israel and reducing energy consumption from traditional sources. This is another step toward realizing the vision of an advanced Israeli industry that views environmental protection as an ultimate value."
Read More: J-Post