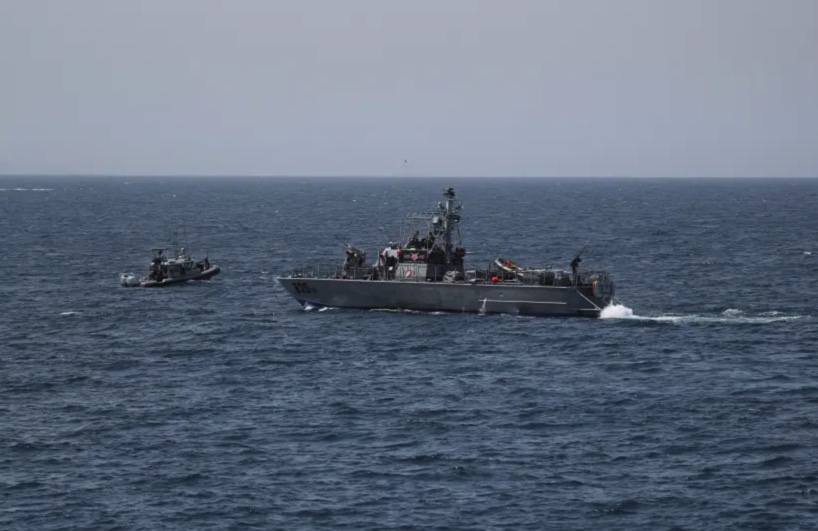 In The News
Israel to participate in large scale naval exercise led by the US 5th fleet
The Israeli Navy is for the first time ever, taking part in one of the largest American-led naval drills alongside dozens of other countries in the Red Sea.
"The Israeli Navy will join 60 naval fleets for the US Navy-led "IMX" International Naval Exercise," the IDF said. "For the first time, our Flotilla 3 & Underwater Warfare Unit will train with US 5th Fleet in the Red Sea. We look forward to strengthening security & global cooperation."
Known as the International Maritime Exercise (or IMX), more than 9,000 personnel and up to 50 ships from more than 60 militaries and international organizations will take part in the exercise that will focus on unmanned naval systems and the use of artificial intelligence.
"This level of representation demonstrates shared resolve in preserving the rules-based international order," said Vice Adm. Brad Cooper, commander of US Naval Forces Central Command, US 5th Fleet and Combined Maritime Forces. "This is a unique opportunity to increase our capabilities and interoperability while strengthening maritime ties."
Led by US Naval Forces Central Command (NAVCENT) along with US Naval Forces Europe-Africa in East African coastal regions and the West Indian Ocean, IMX will last 18 days and is described by NAVCENT as the "largest unmanned exercise in the world" with more than 80 unmanned systems from 10 countries participating.
Read More: The Jerusalem Post