US-Israel Relationship
Israel to host 'unprecedented' US-Russia security summit on Middle East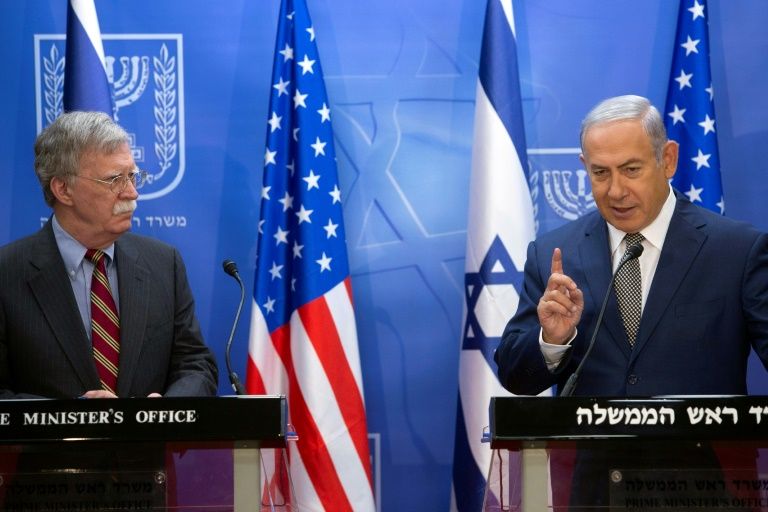 The United States and Israel confirmed on Thursday that a US-Russia security summit on the Middle East will be held in Jerusalem next month.
"In June, United States National Security Adviser Ambassador John Bolton, Israeli National Security Adviser Meir Ben-Shabbat, and Russian Secretary of the Security Council Nikolay Patrushev will meet in Jerusalem, Israel, to discuss regional security issues," the White House said in a statement.
Israeli Prime Minister Benjamin Netanyahu also confirmed the summit shortly after parliament had voted to dissolve and set new elections for September 17.
"I proposed to Trump & Putin to form a U.S.-Russia-Israel trilateral committee that will meet in Jerusalem to discuss the security situation in the Middle East & both of them agreed. This is unprecedented" Netanyahu told reporters after the vote in parliament.
US President Donald Trump's son-in-law and assistant Jared Kushner and US envoy to the Middle East, Jason Greenblatt, meanwhile arrived in Israel on Thursday, signalling a fresh round of talks on a proposed US Mideast peace plan.
Earlier this month, Washington announced that an economic conference would be held in Bahrain in  between June 25-26, bringing together government, civil society and business leaders.
Read More: i24news