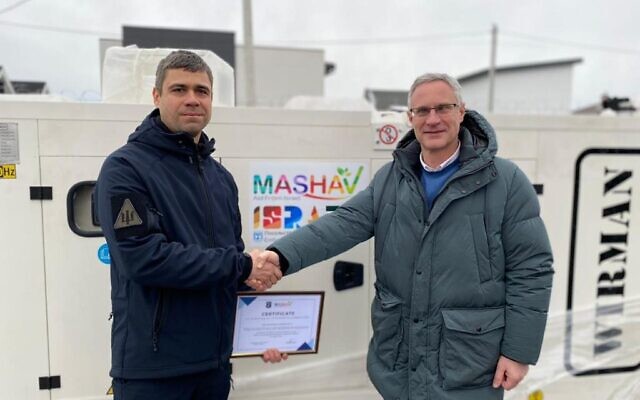 In The News
Israel to give 17 power generators to Ukraine for electricity-starved Kherson
Israel donated 17 generators to Ukraine for use in the southeastern Kherson region which has been largely plunged into darkness by Russian bombardment, Jerusalem's embassy in Kyiv said Tuesday.
As its invasion has ground to a halt in the face of stiff Ukrainian resistance, Russia has systematically targeted Ukraine's power infrastructure, leaving tens of thousands without electricity as winter sets in.
The generators "will illuminate the darkness in Ukraine," Israel's mission in Kyiv said, echoing the theme of lights expelling darkness in the Jewish festival of Hanukkah, which is currently being celebrated.
Read More: Times of Israel