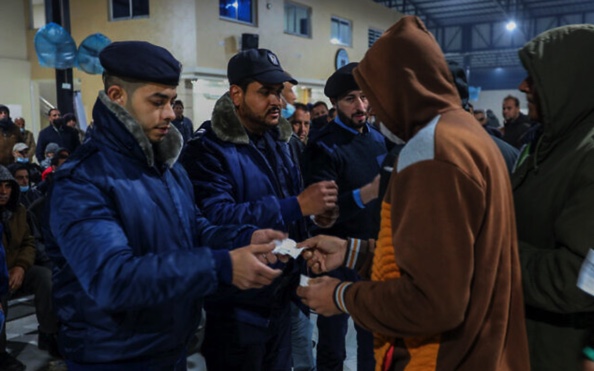 In The News
Israel to allow 2,000 more Palestinian workers to enter from Gaza
Israel raised the quota of work permits for Gaza Palestinians to 14,000 on Thursday, expanding a policy that defense officials view as a means of maintaining quiet on the country's southern front.
An additional 2,000 permits were added to the quota, according to Israel's military liaison to the Palestinians, widely known by its acronym COGAT.
The Defense Ministry has signed off on a tentative plan to raise the number of Gaza permits to 20,000, a dramatic and unprecedented increase. As of mid-2021, just 7,000 Palestinians had permits to work or trade in Israel.
Defense officials say allowing more Gazans to work in Israel will pump much-needed income into the impoverished coastal enclave while encouraging stability.
"All the civilian steps toward Gaza are dependent on continued security stability over time. Whether to expand them or not will be determined accordingly," COGAT said in a statement.
Read More: Times of Israel