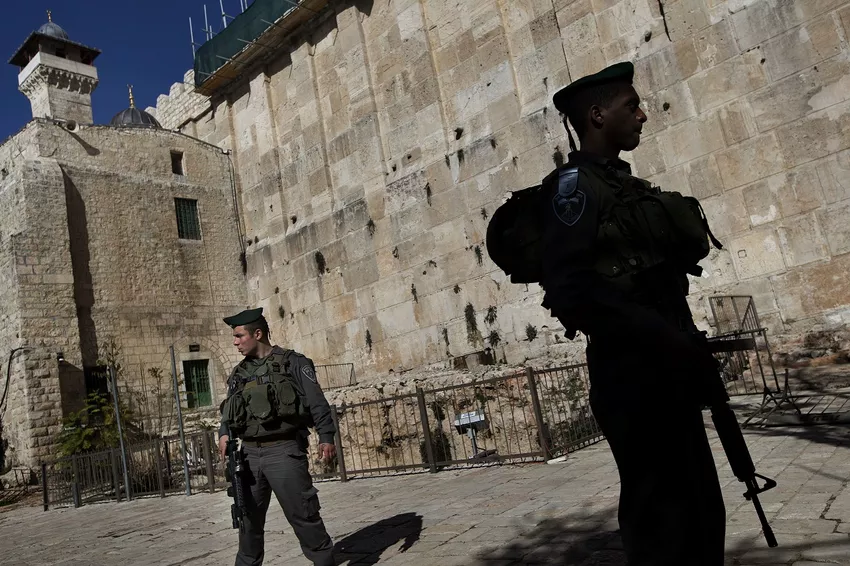 In The News
Israel Thwarts Stabbing Attack At Tomb Of The Patriarchs
01/12/2021
Incident comes after Palestinian man pulls out a screwdriver at an Israeli checkpoint outside of Jerusalem
Israeli Border Police shot a terrorist attempting a stabbing attack at the Tomb of the Patriarchs in Hebron early Wednesday, Israel Police said.
The 22-year-old Palestinian suffered moderate injury to the lower body and was transferred to Soroka Hospital in Beersheba, police said, to be treated before interrogation.
Police said no one else was injured in the incident.
Read More: I24