Hamas
Israel thwarts Hamas terror funding scheme linking Gaza, West Bank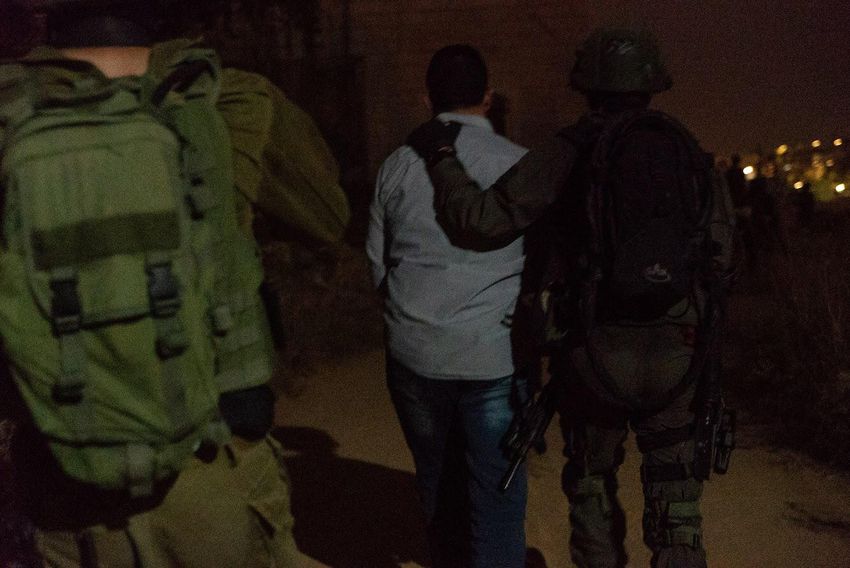 Hamas terror money transferred between the Gaza Strip and West Bank through civilian firms
Israeli security forces arrested three Palestinian suspects overnight Tuesday as part of an operation to thwart a Hamas terror financing scheme that saw funds transferred between the Gaza Strip and West Bank under the guise of civilian firms.
The scheme saw money transferred by senior Hamas officials in Gaza to operatives in the West Bank through the Al-Haramain travel agency using a method of offsetting debts between a number of independent money changers without registration in official banking systems, thus obscuring the original source of funds.
According to an IDF statement, the funds were used for organizational terrorist activity in the West Bank and to pay the salaries of Hamas operatives in the territory.
The three suspects detained in connection with the scheme were named as Ibrahim Matsafar and Khalid Matsafar, brothers from the West Bank village of Mazra al-Nuwani, and Muhammas Abu Salim.
All three were identified as Hamas activists, and Ibrahim Matsafar and Muhammas Abu Salim as former security prisoners.
The army said that Israel would increase enforcement against civilian companies cooperating with terrorist elements in the Gaza Strip and West Bank.
"The methods used by Hamas to transfer funds are familiar to us and we are working to thwart them," the IDF said in a statement.
Read more: i24 News