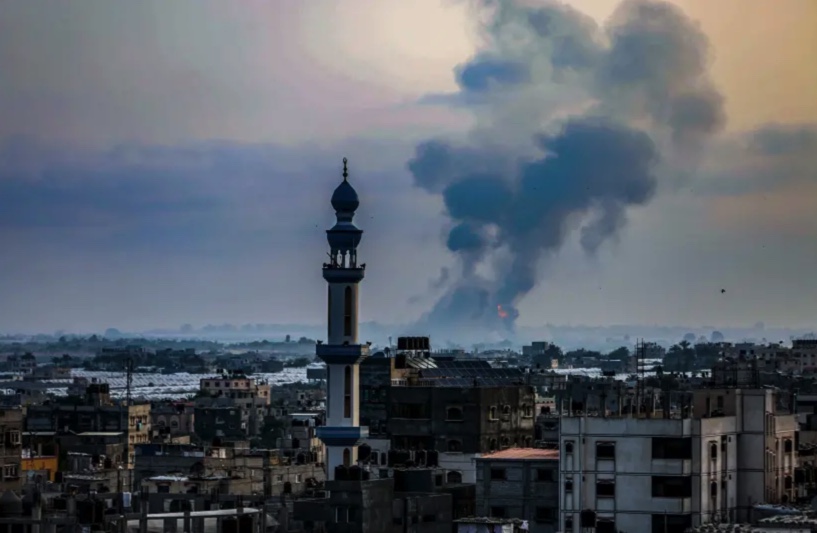 In The News
Israel strikes targets in Gaza following rocket fire
The Israeli Air Force struck targets in the Gaza Strip overnight on Tuesday in response to earlier rocket fire launched towards southern Israel.
"Fighter planes attacked a number of targets and destroyed a Hamas weapons production facility," the IDF Spokesperson's Unit said in a statement. "Israel regards Hamas as responsible for all events in and from the Strip."
Hamas spokesperson Hazim Qassem said that there were no injuries in the strikes that targeted a site west of Khan Younis and claimed anti-aircraft fire was launched at the planes. According to reports, a Russian-made Strela (SA-7) shoulder-to-air missile was fired at Israeli jets.
"The Izz al-Din al-Qassam Brigades announced that its air defenses responded to the hostile Israeli warplanes at 1:35 a.m., in the skies of the Gaza Strip with surface-to-air missiles," SAFA news agency reported.
The IDF confirmed to The Jerusalem Post that a missile had been fired at the jets.
Read More: The Jerusalem Post