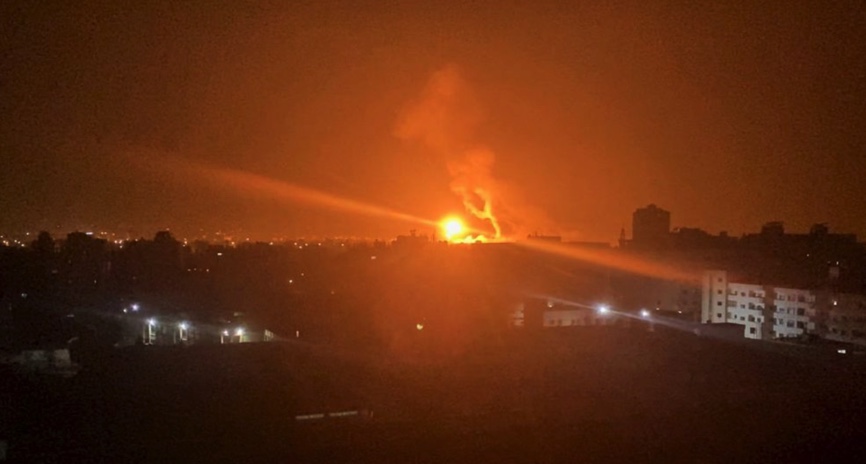 In The News
Israel strikes 'rocket factory' in Gaza after rockets launched at south
The Israeli military struck the Gaza Strip early Friday morning, hours after four rockets were launched at Israel from the Hamas-run Palestinian enclave.
The Israel Defense Forces said it launched airstrikes at a "unique" underground rocket manufacturing facility used by the Hamas terror group.
It published a satellite photo of what it said was the site, showing an area near several buildings and agricultural plots on the northwest edge of the al-Maghazi refugee camp in central Gaza. It said it was the third such facility hit since April.
"The strike was carried out in response to launches from Gazan territory to Israeli territory earlier this evening," the IDF said in a statement just before 4 a.m.
Read More: Times of Israel