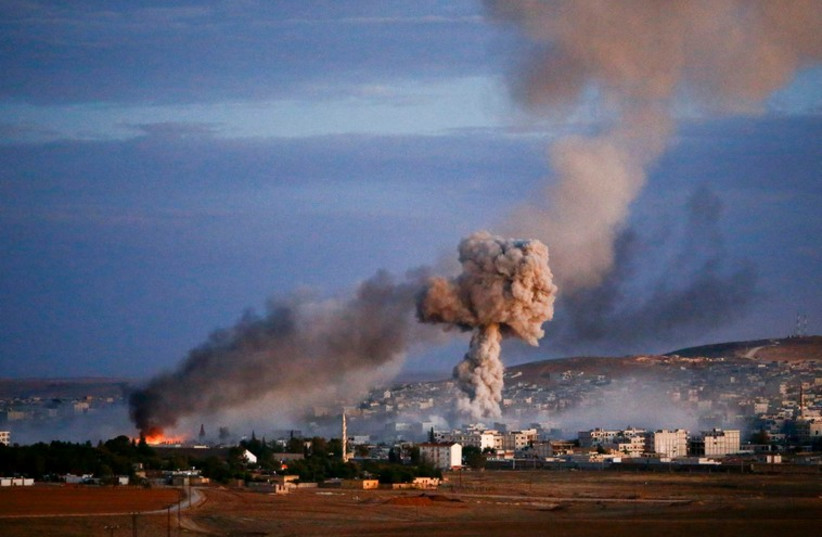 Iran
Israel Strikes Iranian Targets In Syria, Responds To Ship Attack – Report
03/01/2021
Israel reportedly bombed Iranian targets near Damascus in Syria late Sunday night leading to speculation that the airstrikes were in response to what is believed to be an Iranian attack on an Israeli-owned ship in the Gulf of Oman last Thursday.   
The Syrian army said on Sunday evening that an Israeli airstrike targeted parts of southern Damascus in escalating attacks that regional intelligence sources say target Iran-linked assets. 
A Syrian Army statement said the attack came from the Golan Heights and that it had downed most of the missiles, in the second such strike in less than a month on the outskirts of the capital.
An Israeli military spokesman declined to comment on the report.
The strikes on Sunday night come just days after an Israeli-owned commercial vessel was attacked by mines in the Gulf of Oman.
Read More: Jerusalem Post