Iran
Israel strikes Iranian targets in Damascus after missile fired at Golan Heights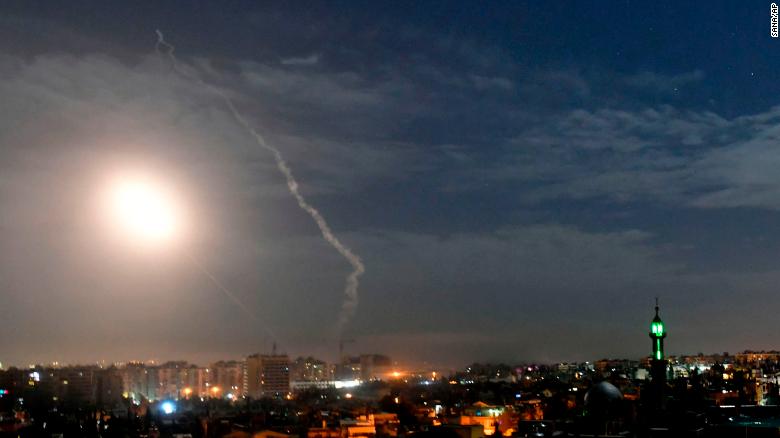 Israel carried out a series of airstrikes early Monday against Iranian targets in Syria, the Israeli military said, in response to an Iranian missile fired at the Golan Heights, capping off a volatile 24 hours between the two regional enemies with the possibility of more fighting ahead.
The Israel Defense Forces (IDF) struck Iranian targets in and around Damascus, including the city's international airport, IDF Spokesman Lt. Col. Jonathan Conricus said. The overnight strikes targeted munitions depots, intelligence sites, a training camp and more, Conricus said.
The IDF also struck Iranian warehouses at the Damascus International Airport, Conricus said, noting that Israel observed secondary explosions, indicating that weapons had been hit.
Israel also attacked Syrian anti-aircraft batteries when those batteries fired dozens of missiles at Israeli aircraft carrying out the strikes, Conricus said. Israel relayed a message to Syria that the military was only targeting Iranian forces and warned Syria not to fire at Israeli jets.
The wide-ranging strikes were in response to a medium range surface-to-surface missile fired toward the Israeli-occupied Golan Heights on Sunday afternoon. The missile was made by Iran and launched by Iranian forces, Conricus said, adding that it's the first time a missile with such a payload has been fired by Iranian forces at Israel.
The missile was fired from an area near Damascus, Conricus said, which is approximately 50 kilometers from the Golan Heights. Russia had assured Israel that no Iranian forces would be this close to Israel, according to Conricus.