Hamas
Israel, South Korea ink 'historic' free trade deal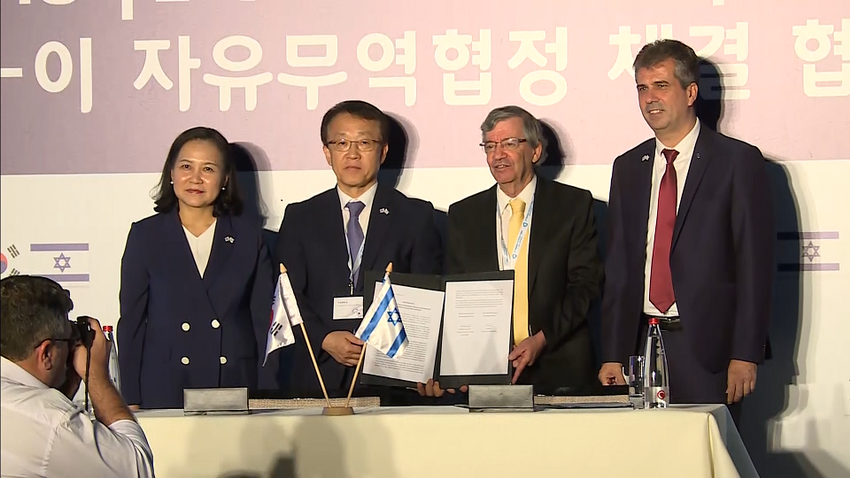 Israel and South Korea signed a free trade agreement on Wednesday that promises to reduce customs after three years of negotiations.
"The free trade agreement with South Korea is an historic agreement, the first to be signed with an East Asian country that is one of the leading economies in the world," announced Israel's economy minister Eli Cohen, calling the country with the 11th largest economy an important trade partner.
 "The international trade agreements are, as a rule, of strategic importance for the Israeli economy and assist in increasing exports, lowering the cost of raw materials, which increases the competitiveness of Israeli exporters and constitute welcome news for Israeli consumers in light of the entry of a broad range of products without customs duties," he added.
The agreement still needs to be ratified by both countries' parliamentary bodies before it goes into effect.
It is silent on the issue of goods and services coming out of the West Bank, meaning that the tariff exclusions will not apply to them — the main cause of disagreement that stifled the deal before Israel finally conceded the issue, sources tell i24NEWS.
In 2018, trade between Israel and South Korea amounted to approximately $2.5 billion, a near 15% increase from 2017.
Israeli exports were at a record high in 2018, surpassing the $110 billion threshold.
Read More: i24News