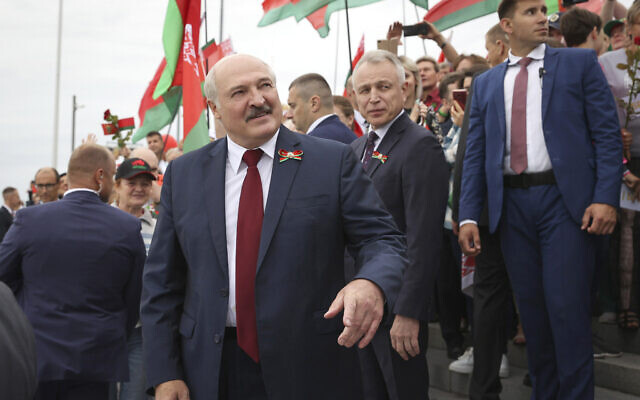 Israel slams 'unacceptable' remarks by Belarus leader that world bows to Jews
The Foreign Ministry on Tuesday criticized statements made recently by Belarus President Alexander Lukashenko, in which he said the world 'bows' to the Jews.
The ministry said the comments are "unacceptable" and that Gary Koren, deputy director-general for Eurasia and the Western Balkans, had summoned the chargé d'affaires at the Belarus embassy in Israel for a conversation to discuss the incident.
In a speech Saturday about raising awareness of Nazi war crimes against Belarusian citizens, Lukashenko said his country's people should follow the example of "the Jews," who got the world to "bow before them."
"I have already said that we began to do this, investigating the crimes of Nazism on the Belarusian land. This is akin to the Belarusian Holocaust, or the Holocaust of the Belarusian people. The Jews were able to prove it. The whole world today bows before them, they are even afraid to point a finger at them, and we are so tolerant, so kind, we did not want to offend anyone," he said.
Read More: Times of Israel