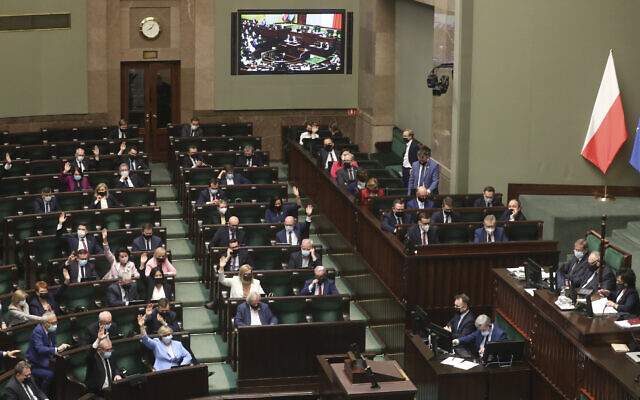 Israel slams new Polish Holocaust law as 'immoral' and 'a disgrace'
Foreign Minister Yair Lapid called new Polish legislation that would bar Holocaust restitution claims in the country "immoral" and suggested it would damage Polish-Israeli ties.
"No law will change history," said Lapid on Thursday, saying the bill "is a disgrace that will not erase the horrors or the memory of the Holocaust."
The legislation, which passed late Thursday evening with 309 votes in favor, zero votes opposed and 120 abstentions, according to Polish state news agency PAP, sets a 30-year deadline for Jews to recover property seized by Nazi German forces, essentially preventing any World War II-era compensation claims or appeals of past decisions. The legislation must now reportedly be approved by the Polish Senate after being okayed by the Sejm, the lower house of Poland's parliament.
Read More: Times of Israel