Boycott, Divestment, Sanctions (BDS)
Israel shutters 30 BDS fundraising accounts by revealing alleged terror ties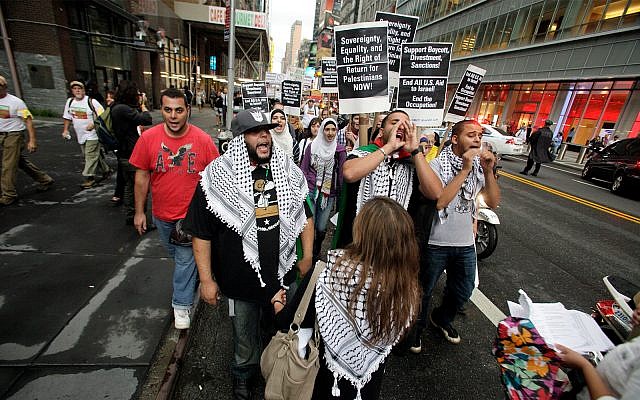 Israel has quietly waged a two-year financial campaign against organizations promoting a boycott of the Jewish state by revealing their connections to terror operatives, leading to the closures of dozens of fundraising accounts, the Ministry of Strategic Affairs said Monday.
The campaign targeted fundraising accounts for groups promoting the Boycott, Divestment and Sanctions (BDS) movement against Israel that were hosted on platforms like PayPal and DonorBox.
Under the direction of the ministry, pro-Israel activists alerted the platforms to violations in their regulations banning fundraising activities connected to terrorism.
The effort shuttered 10 accounts based in the US and 20 in Europe, the ministry said.
Pro-Israel activists involved in the effort included legal NGOs, Jewish groups based in the US and France, and journalists based outside Israel, Channel 13 reported.
"For years, boycott promoters have disguised themselves as 'human rights activists,' managing to raise tens of millions of euros from Western countries and citizens who thought they were contributing to causes supporting justice and equality. Over time, though, we have revealed that the supposed 'human rights' NGOs are in reality filled with anti-Semitic operatives with deep ties to terrorist groups fixated on destroying the State of Israel," Strategic Affairs Minister Gilad Erdan said in a statement.
Read More: Times of Israel