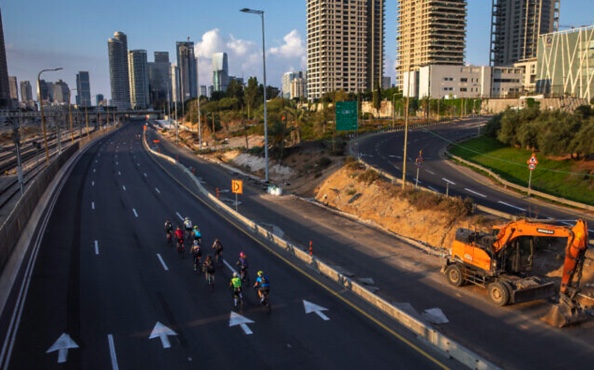 In The News
Israel shuts down for Yom Kippur; security forces on high alert amid terror threats
Israel shut down beginning Tuesday afternoon for Yom Kippur, the Jewish Day of Atonement and the holiest day of the Jewish calendar, as security forces remained on high alert for the holiday amid a spike in terror warnings.
All flights in and out of Ben Gurion airport ceased at 2:00 p.m on Tuesday. The airport will reopen Wednesday night with arrivals starting at 10:30 p.m., while departures will resume an hour later. During this period Israel's air space is also closed to flights passing through.
Border crossings were also shut and will reopen late Wednesday.
Trains stopped operating at 1:00 p.m. and will only resume on Thursday morning, as inner-city buses and inter-city transport also halted their routes starting at 2:00 p.m. They will gradually restart Wednesday evening.
As sundown approached, all local radio and television broadcasts also gradually fell silent.
Read More: Times of Israel