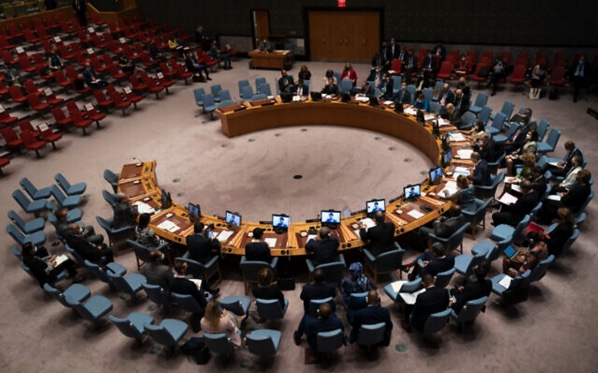 In The News
Israel set on discrediting UN probe that may label it 'apartheid'
The Foreign Ministry is planning a campaign to head off any potential criticism of Israel and accusations of "apartheid" in a United Nations commission set up to probe last May's conflict between Israel and Gaza terror groups, as well an ongoing investigation into the conflict, according to a Wednesday report.
According to the Axios news site, a leaked cable revealed that Israeli officials were concerned about the damage the report, due in June in its first instance, could do if it refers to Israel as an "apartheid state."
The report said the cable sent last week designates the commission as a "top priority" for 2022, the report said.
According to the report, the cable said the ministry's campaign on the matter will increase in intensity in the lead-up to the UN Human Rights Council meeting in March.
Asked for comment by Axios, a spokesperson for the UN commission would not comment directly on Israel's concerns, but said that the probe would be carried out without bias.
"As an independent body, the Commission conducts its own investigations independently and separately from the Office of the High Commissioner for Human Rights and other United Nations offices and agencies," the spokesperson said.
Earlier this month, Foreign Minister Yair Lapid said that Israel will face intense campaigns to label it an apartheid state in the coming months.
Read More: Times of Israel