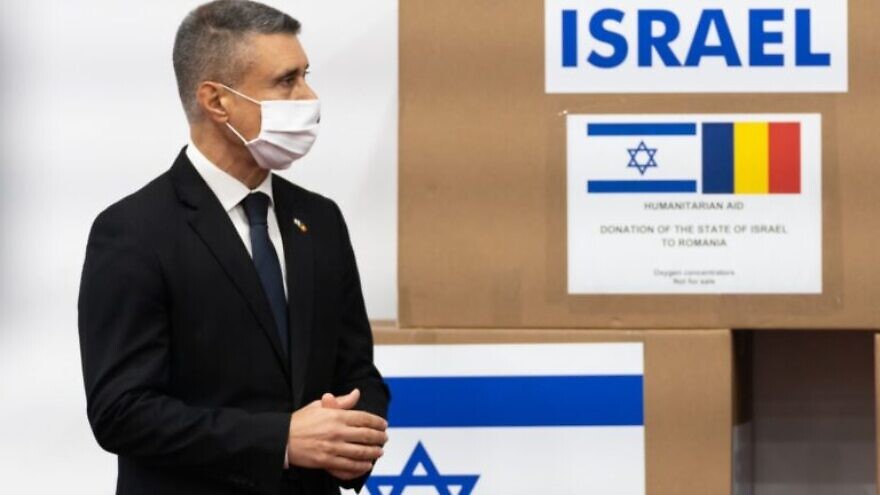 In The News
Israel sends COVID-19 assistance to hard-hit Romania
The fourth wave of COVID-19 has hit Romania hard. The country is confronting its worst wave of infections since the pandemic started nearly two years ago, with 500 deaths a day and over 10,000 new infections every 24 hours. Romania's health system is starting to collapse.
Israel is coming to Romania's rescue, offering both human and technical help via the Israeli Embassy in Bucharest.
Earlier this week, Israel sent 40 oxygen concentrators to Romania. The delivery of the devices was made possible with help from AFI Europe Romania and Israel's Elbit Systems.
"Romania is going through a difficult period," said David Saranga, Israel's ambassador in Romania. "COVID patients need special medical attention and these oxygen concentrators will help them in the healing process."
Read More: JNS