Hamas
Israel sends aid to Mexico after devastating earthquake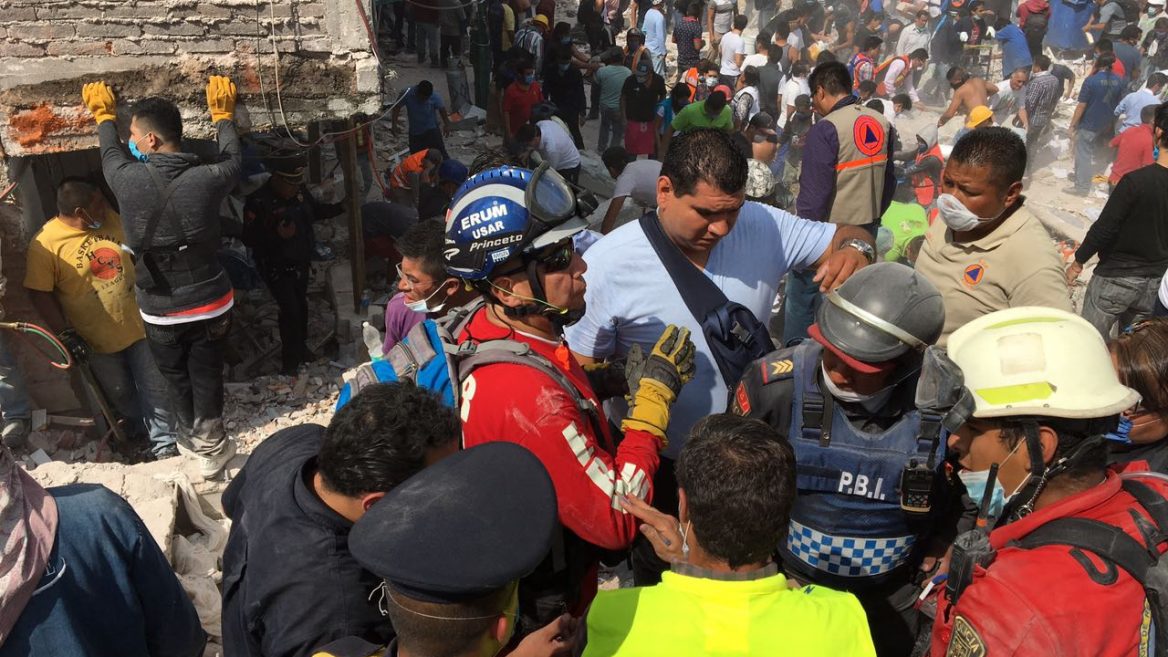 The Israel Defense Forces Search and Rescue Unit and two other Israeli aid agencies have sent emergency response teams to Mexico in the wake of a deadly 7.1 magnitude earthquake that has killed more than 200, flattened buildings, and extensively damaged infrastructure.
The earthquake, which struck 140 kilometers south-east of Mexico City, caused substantial damage. It comes just two weeks after a deadly earthquake hit the country, and is the most powerful to strike Mexico since 1985.
Israel received a request for assistance from Mexico following the severe earthquake on Tuesday night, and in response a 50 member team of the IDF Search and Rescue Unit departed earlier this afternoon with a planeload of equipment.
Israeli nonprofit aid organization IsraAID will also send an emergency response team to Mexico, with psycho-social, water, sanitation and hygiene specialists.
Volunteers from ZAKA Mexico, which was established recently with the advice of Israel's ZAKA International Rescue Unit, were also rushed the area to offer search, rescue and recovery assistance.
"The tremor was extremely significant and close to Mexico City, so many people have been affected, " said Voni Glick, co-CEO of IsraAID.
"Earthquakes are terrifying for anyone in the vicinity, and with shelters filling up, we are sending a team to provide psychosocial post-trauma support and help more remote communities with water, hygiene and sanitation solutions."