Israel Defense Force (IDF)
Israel says uncovers Hezbollah missile site in Lebanon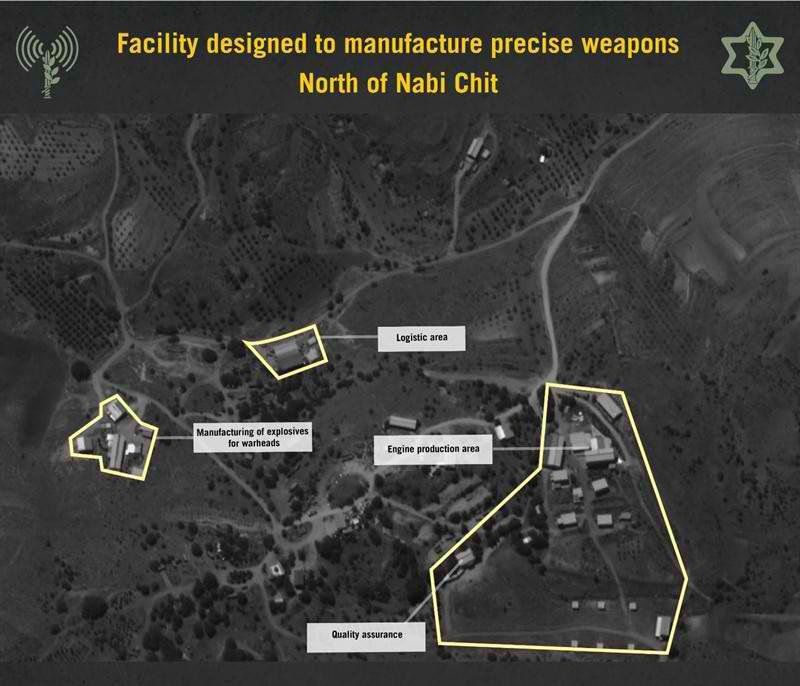 Israel says Hezbollah is housing dozens of precision missiles in Lebanon, including densely populated areas
The Israeli Defense Forces (IDF) on Tuesday published information regarding a site allegedly set up by Hezbollah to produce precision-guided missiles in Lebanon's Bekaa valley near the town of Nabi Chit.
"The facility was established in recent years as a site for the production of weapons led by Iran and Hezbollah," the IDF said in a press release.
"The site has a number of complexes designed for the production of engines and warheads of missiles capable of an accuracy of about 10 meters. For missile production, Iran provides unique machines, training to production operators and regularly accompanies the work on site."
The IDF said the site is of the "utmost importance" to Hezbollah's efforts to develop a precision-guided missile.
Apparently fearing the site will be targeted by a strike, the IDF said Hezbollah has recently been seen removing "unique and expensive equipment" from the compound and transferring the assets to civilian sites in Lebanon.
The report from the Israeli military comes amid a escalating tensions with the Iranian-backed group after Hezbollah accused Israel of launching a drone strike on its southern Beirut stronghold that reports say targeted precision-missile infrastructure.
The IDF last week claimed it had new information on Hezbollah's missile program in Lebanon as the Shi'ite group group attempts to convert some of its long-range missiles into guided weapons.
Read more: i24 News