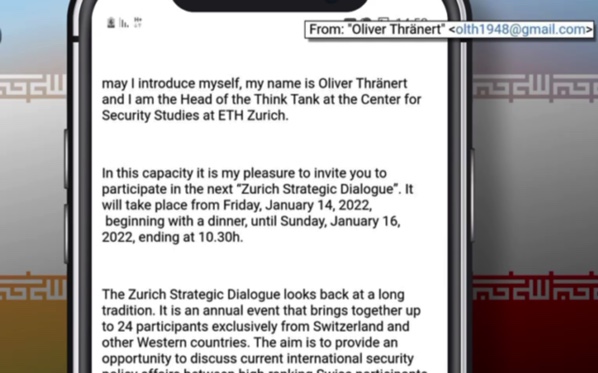 In The News
Israel says it foiled Iranian operation to lure Israelis abroad, possibly nab them
The Shin Bet security agency said Thursday it had uncovered an attempt by Iranian operatives to lure Israeli academics, business people, and former defense officials abroad, in an effort to kidnap or otherwise harm them.
The agency has warned in the past that Iran has attempted to lure Israelis abroad. "It is a well-known method of operation of the Iranian intelligence and security bodies, headed by the Intelligence Organization of the Revolutionary Guards, Quds Force and the Ministry of Intelligence," the Shin Bet charged on Thursday.
The agency said the operatives used spoofed emails, pretending to be academics, journalists, businessmen, and philanthropists.
According to the Shin Bet, the operatives attempted to gather information about the Israelis and possibly lure them abroad with the intention of kidnapping or harming them.
A number of targets were duped and nearly went abroad, the Shin Bet said.
In some of the cases listed by the Shin Bet, the operatives invited the potential victims to a conference in Europe, using email addresses similar to official institutes and with their logos.
Once establishing an initial connection, conversations would continue over WhatsApp, the Shin Bet said.
Read More: Times of Israel