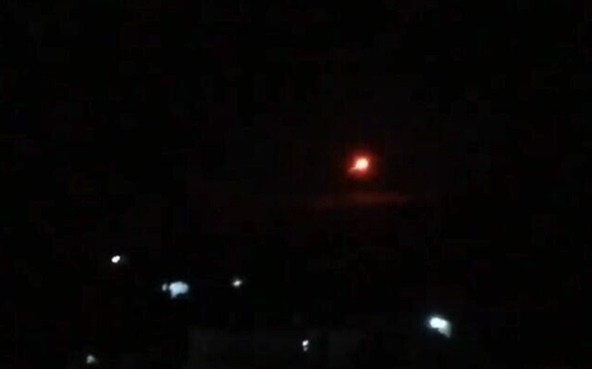 In The News
Israel said to strike Syrian Golan in missile attack; damage reported
A site in southern Syria was damaged in an Israeli missile attack in the pre-dawn hours of Wednesday, Syrian state media reported.
The attack targeted an area near the town of Hader, north of Quneitra in the Syrian Golan Heights, just across the border from Israel, according to the state-run SANA news agency.
There were no reports of injuries, but material damage was caused, SANA reported.
There was no immediate word on what sites were hit.
A Twitter account tracking Israeli military activity in Syria claimed four missiles were launched from a warplane, causing damage to the area.
Video purportedly from the strike shared by the same account and showed projectiles streaking through the sky, followed by loud explosions.
Israel has carried out hundreds of sorties over Syria in the last decade, mostly to stymie attempts by Iranian forces to transfer weapons or establish a foothold. On Saturday, Syria said unidentified jets struck in Deir Ezzor, one of several areas where Iranian militiamen are thought to be deployed, though several local media reports said that strike was believed to have been conducted by the US-led coalition operating in the area, not Israel.
In the past, strikes on areas closer to the Israel border in the Syrian Golan have targeted specific individuals suspected of plotting attacks against Israel or in the midst of carrying them out.
Read More: Times of Israel