Hamas
Israel said to strike Gaza after rocket fire sets off Iron Dome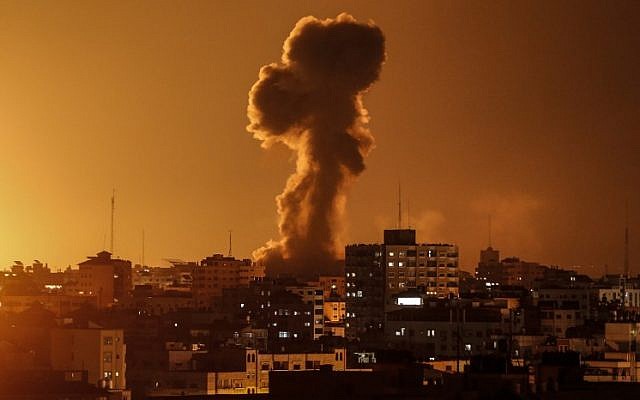 Israeli warplanes bombed a site in the Gaza Strip early Thursday, hours after the military said at least one projectile was fired from the Palestinian enclave.
The Hamas-linked Shehab news site said Israeli aircraft fired missiles at a "resistance" site northwest of Khan Younis in the southern Gaza Strip, in the latest tit-for-tat reprisal as the region continued to heat up over the last several days.
There were no immediate reports of casualties in the airstrike, which came as Gaza's Hamas-run health ministry announced that a 15-year-old boy had succumbed to wounds sustained during clashes with Israeli forces at the border fence Wednesday night.
The Israel Defense Forces did not immediately confirm the airstrike, which came at 1:30 a.m.
The reported strike came hours after the army said that it had fired an Iron Dome air defense missile in response to incoming fire from the Strip.
It was not clear the projectile from Gaza had been intercepted or where it landed. There were no reports of injuries or damage.
The border region has seen increasingly intense bouts of violence over the last several days, with Israel carrying out airstrikes in response to explosives tied to balloons launched from Gaza. On Wednesday, three explosive devices attached to bunches of balloons were launched from the Gaza Strip and detonated above communities in the Eshkol region.
Read More: Times of Israel