Israel Defense Force (IDF)
Israel said to hit Iranian sites in Iraq, expanding strikes on missile shipments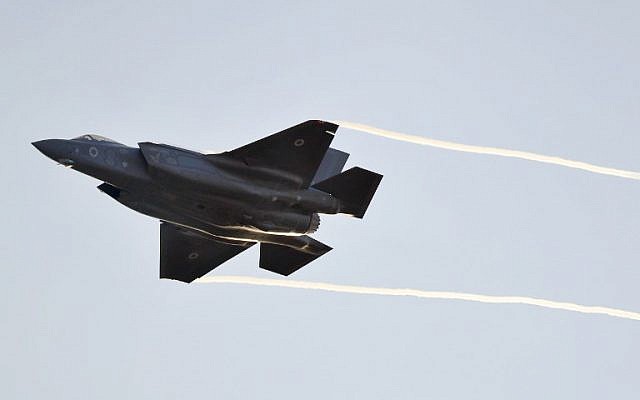 Israel has expanded its operations against Iranian targets to Iraq, where Air Force jets have struck twice in ten days, a report said Tuesday morning.
Israel commonly conducts strikes in Syrian territory, targeting Iranian missile shipments meant for Lebanese terror group Hezbollah to use against the Jewish state, but strikes in Iraq by Israel have not been reported since the 1981 bombing of a nuclear reactor.
Asharq Al-Awsat, an Arabic-language newspaper published in London, cited Western diplomatic sources as saying an Israeli F-35 plane was behind a July 19 strike on a rocket depot in a Shiite militia base north of Baghdad.
The IDF has not commented on the report.
The Saudi-based al-Arabiya network reported at the time that members of Iran's Revolutionary Guards Corps and Hezbollah had been killed in the strike. It said the base had shortly before the strike received Iranian ballistic missiles, which had been hidden inside trucks.
Iraq's military said at the time that one fighter was killed and two Iranians wounded, saying the strike was carried out by an unmanned drone. The United States denied involvement.
Asharq Al-Awsat also said that Israel was behind another strike in Iraq carried out Sunday at Camp Ashraf, the former headquarters of the exiled People's Mujahedin of Iran, located 40 kilometers northeast of Baghdad and 80 kilometers from the Iranian border.
Read More: Times of Israel