Hamas
Israel said to confiscate tens of thousands of balloons en route to Gaza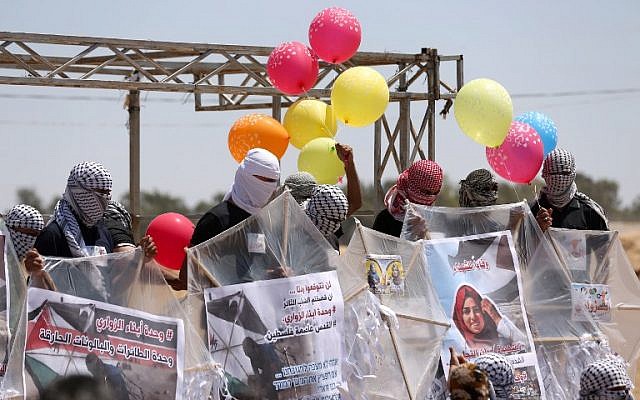 In the past several weeks, Israel has prevented tens of thousands of balloons from being shipped to Gaza, out of concern they would be used to launch incendiary devices into Israel, according to a television report on Sunday.
Three shipping containers destined for the coastal enclave and carrying tens of thousands of balloons were stopped at the Ashdod port and confiscated, Channel 10 reported.
Southern Israel has experienced hundreds of fires as a result of incendiary kites and balloons flown over the border from Gaza in recent months. Over 7,000 acres of land have been burned, causing millions of shekels in damage, according to Israeli officials.
Despite an apparent truce with the Hamas terrorist group since Thursday, incendiary kites and balloons from Gaza have continued to plague Israeli border communities, with a large incendiary kite landing on power lines near Kibbutz Sufa on Friday, causing blackouts in surrounding homes.