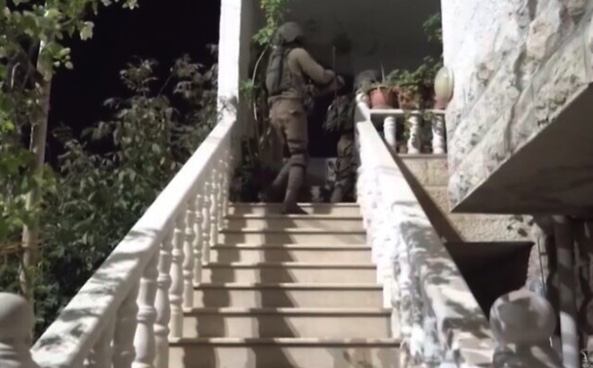 In The News
Israel said to arrest over 100 Hamas members in Hebron area in major sweep
Israeli troops operating in the Hebron region in the southern West Bank have in recent days arrested more than 100 Hamas members who were planning to carry out terror attacks, Channel 13 reported on Monday.
There was no official comment from the Israel Defense Forces; however, the TV crew accompanied troops on some of the raids that took place over the last two weeks.
The report said that the raids were sparked by a recent botched terror attack, when a 16-year-old Hamas member, armed with an M-16 rifle, tried to carry out a shooting at the entrance to the Efrat settlement south of Jerusalem, but failed and fled when his gun jammed.
The incident led the IDF and the Shin Bet security service to realize that there were Hamas cells armed with military-grade weapons operating in the Hebron area who were planning attacks in the West Bank and Israel, the report said.
In the last two weeks, a range of IDF units have been operating in Hebron and the surrounding villages looking for members of the ring. The report called it one of the largest operations in recent years against Hamas in the West Bank and said more than 100 members of the terror group's military wing had been detained.
Read More: Times of Israel