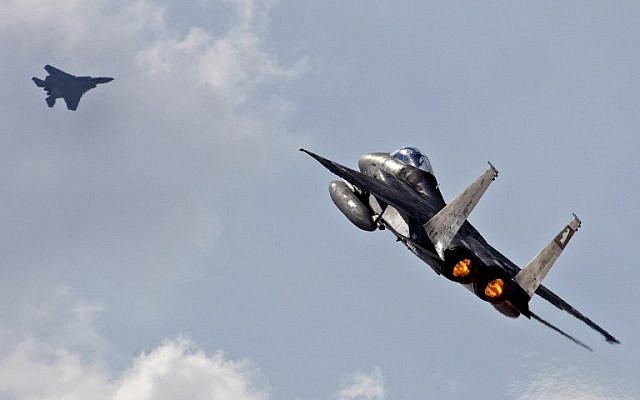 In The News
Israel said to approve $1.5 billion budget for potential strike on Iran
Israel has approved a budget of some 5 billion shekels ($1.5 billion) to be used to prepare the military for a potential strike against Iran's nuclear program, Channel 12 reported Monday.
The NIS 5 billion budget is made up of NIS 3 billion from the previous budget and an additional NIS 2 billion from the next budget slated to be approved by the government in November,
It includes funds for various types of aircraft, intelligence-gathering drones and unique armaments needed for such an attack, which would have to target heavily fortified underground sites, the unsourced report said.
The report comes days after the US Air Force announced that it had carried out a successful test of its new "bunker buster," the GBU-72 Advanced 5K Penetrator. The 5,000-pound bomb could be used as a tool to strike Iranian nuclear sites.
Read More: Times of Israel