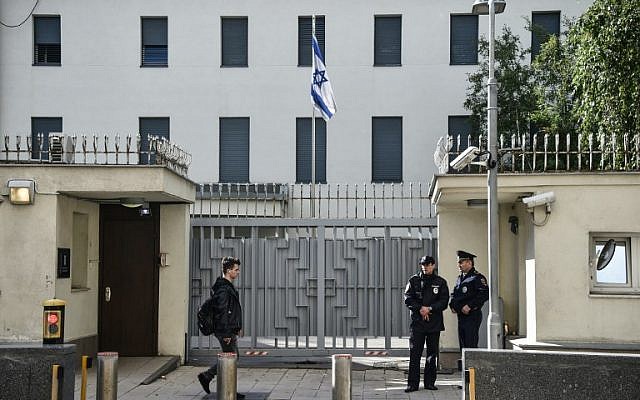 In The News
Israel said to alert embassies worldwide of possible Iran threats
Israel has warned its missions around the world of a possible Iranian terror threat, a television report claimed on Wednesday, following the arrest of an Azeri national over an alleged plot to assassinate one or more Israeli businesspeople in Cyprus.
According to Channel 12 news, Israeli diplomats across the globe have been told to remain on high alert.
The network also said three suspects in the foiled attack attempt in Cyprus, revealed earlier this week, are suspected of fleeing the island nation. The channel did not cite a source for the information.
Iran has been behind repeated threats against Israelis and Israeli missions around the world over the years. In March of this year, the National Security Council warned Israelis they could be targeted by the Islamic Republic abroad. It said Iran was behind a bombing attack near the Israeli embassy in India in January, which did not cause casualties.
Read More: Times of Israel