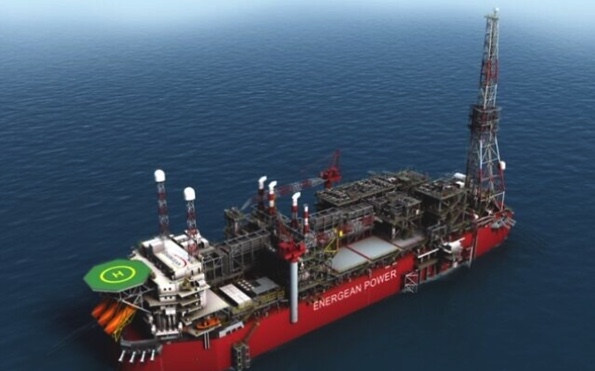 In The News
Israel said preparing to defend new Karish gas rig from Hezbollah attack
The Israeli military is preparing for the possibility that the Hezbollah terror group will attempt to attack the new Karish gas rig off the country's Mediterranean coast, Kan news reported Sunday.
The report said navy vessels would help secure the rig, including submarines. A naval version of the Iron Dome missile defense system will also arrive in the area to help protect the platform.
The new drilling platform arrived at the Karish site on Sunday and is expected to become operational in the next few months.
Lebanese President Michel Aoun on Sunday warned Israel against drilling at Karish, claiming it was a disputed site.
The Walla news site quote an unnamed senior Israeli Sunday night who slammed the Lebanese allegations as "lies," adding that Beirut's recent claims to the site "contradict the positions that Lebanon itself presented in the past."
Read More: Times of Israel