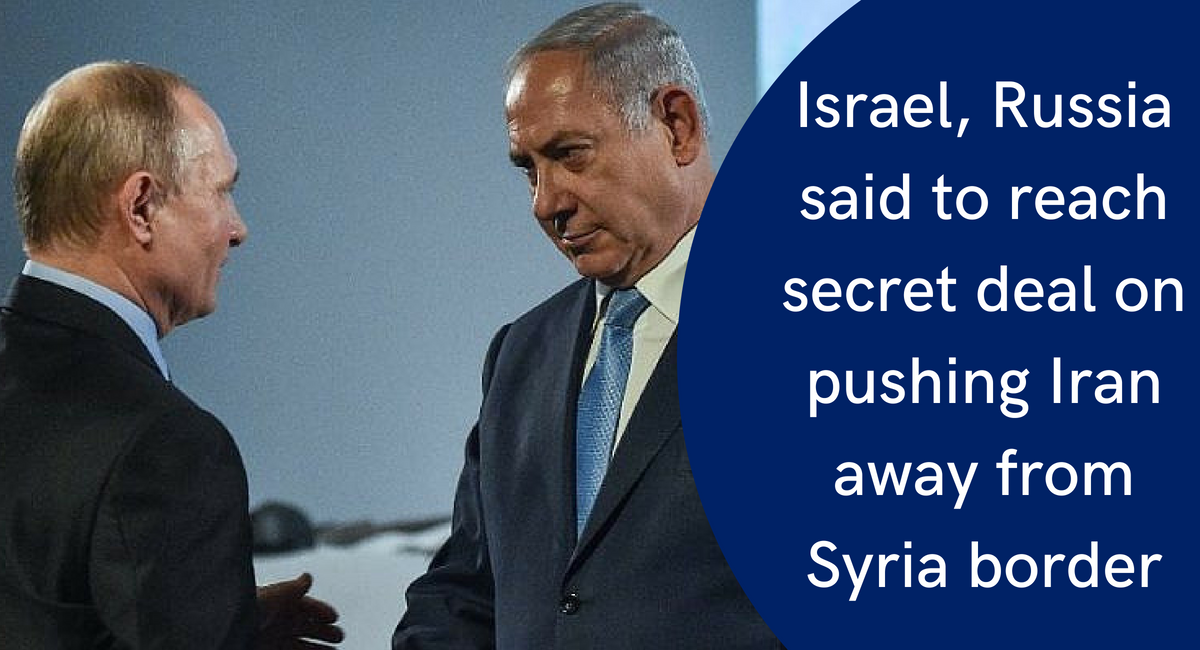 Syria
Israel, Russia said to reach secret deal on pushing Iran away from Syria border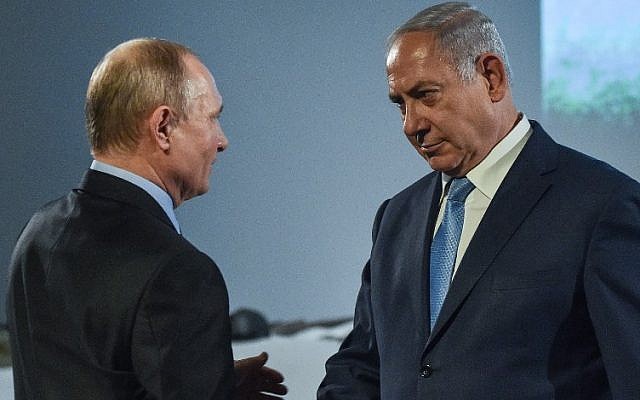 Israel and Russia have reached a secret agreement to distance Iranian forces from the border area in southern Syria, Israeli TV reported Monday, as Jerusalem and Moscow sent differing messages regarding the extent of their tolerance for Iran's military presence in that country.
Under the apparent agreement coming together, Israel will accept the return of Syrian regime soldiers to the border on the Golan Heights, in exchange for Russia guaranteeing there are no Iranian or Hezbollah forces in the area, Hadashot TV news reported.
Russia will also call on all foreign troops to leave Syria, including not only Iran and the Lebanese terror group, Hezbollah, but also the United States and Turkey, the report said.
The agreement was reportedly finalized in a phone call Friday between Israel's Foreign Minister Avigdor Liberman and his Russian counterpart Sergei Shoigu; Liberman is set to visit to Moscow next week. Hadashot said.
Earlier in the day, Russian Foreign Minister Sergey Lavrov seemed to begin the process of pushing Iran and Hezbollah back, saying only the Syrian army should be present on Syria's border with Israel.
However, his statement suggested Russia was ready to allow Iran to maintain a foothold in other parts of the country.
Prime Minister Benjamin Netanyahu said after Lavrov spoke that Israel objects to Iran's presence in any part of Syria.
His office told Hadashot news, "Israel is not interested in partial agreements, but the removal of the Iranian army from all of Syria."
The reported agreement also includes a clause on Israel's right to continue to take action against Iranian military activities in Syria.
Hadashot quoted diplomatic sources saying, apparently on the basis of this clause, Israel considers the agreement to be a breakthrough in that it means the US and Russia are now supporting Israel's opposition to Iran's military presence in Syria.
Read More: Times of Israel