Israeli Technology
Israel Rushes Aid to Sri Lanka as Floods Displace Tens of Thousands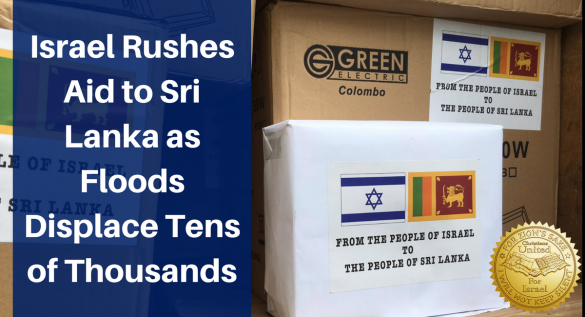 Israel has delivered emergency supplies to Sri Lankan authorities as they struggle to cope with the impact of floods and mudslides that have killed nearly 200 people and displaced more than 80,000 from their homes in recent days.
Daniel Carmon — Israel's ambassador to India and Sri Lanka — delivered boxes of relief supplies to Colombo's Foreign Ministry, including power generators that were taken immediately to afflicted areas.
Mudslides have become common during Sri Lanka's summer monsoon season as forests across the tropical Indian Ocean island nation have been cleared for export crops such as tea and rubber. Another massive landslide a year ago killed more than 100 people in central Sri Lanka.
As many as 99 people are missing, according to Sri Lanka's Disaster Management Center, and the death toll is expected to rise as authorities try to rescue those still stranded.
Read More: Algeminer