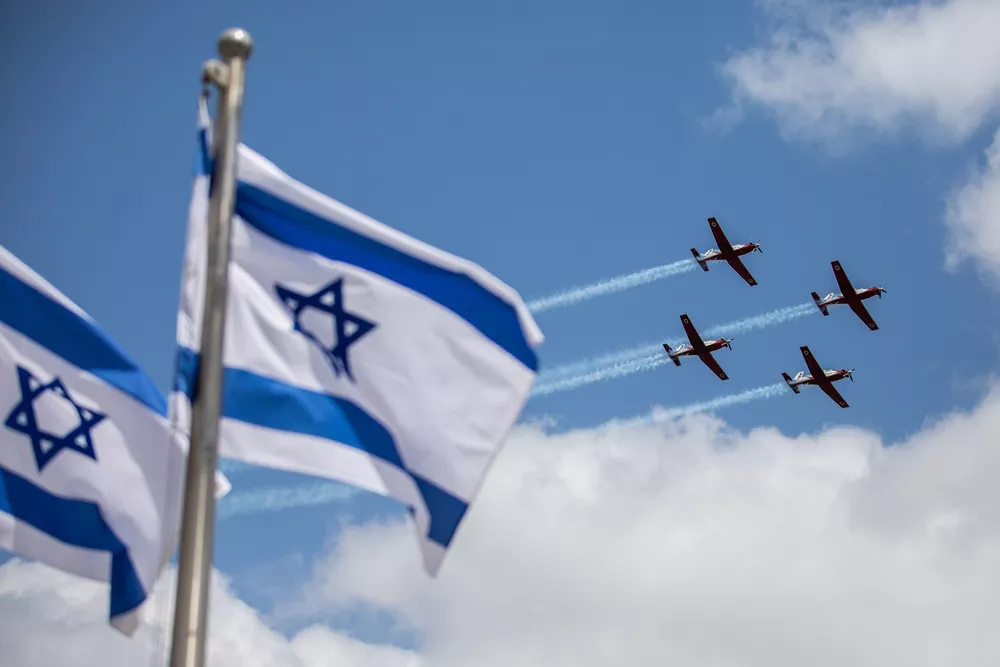 In The News
Israel resumes its Independence Day flyover in full force
04/15/2021
Israelis flock to parks and nature reserves to hold the traditional holiday barbecues
Israel Air Force fighter jets traversed the skies of the Jewish state on Thursday to celebrate its 73rd Independence Day after the annual flyover was limited the previous year due to the coronavirus pandemic.
This time around Israelis were be allowed to observe the traditional flyby— between 10:30 am to 1 pm — as most Covid-19 restrictions have been lifted following Israel's world-leading vaccination campaign.
An Israel Defense Forces (IDF) spokesperson said that the flyby is accessible to the public via a phone application in which users will be able to track the exact location and time of the jets' course.
Read More: I24