US-Israel Relationship
Israel Rescue Coalition to send special crisis unit to Houston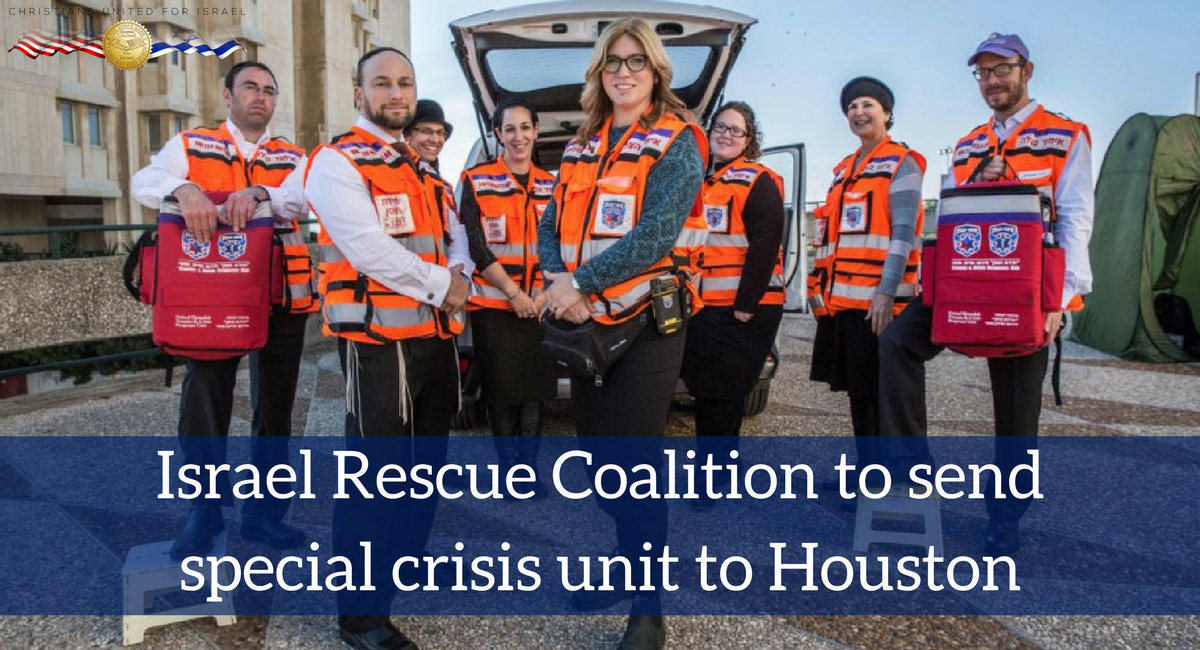 A team of Israeli mental health professionals will arrive in Houston on Thursday morning to help victims of Hurricane Harvey.
The response effort was organized by the Israel Rescue Coalition, which is comprised of hundreds of volunteer responders primarily specializing in search and rescue operations. The IRC has been involved in major disaster relief efforts around the globe, including operations in Japan, Haiti and Nepal.
When asked what was most needed in Houston, the IRC was told that psychological and emotional assistance was a top priority.
"People need help on the ground. They need to be able to wrap their minds around what was lost and they need assistance figuring out how to cope and where to go from here," said Dov Maisel, Director of International Operations for the IRC and Vice President of United Hatzalah. "That is the biggest challenge currently facing all Houston residents who have suffered during Hurricane Harvey."
In order to help people impacted psychologically by the hurricane, the IRC is utilizing the Psychotrauma and Crisis Response Unit of United Hatzalah, a volunteer-based emergency medical services organization based in Jerusalem with branches around the world.
The Psychotrauma and Crisis Response Unit deals with situations where bystanders need emotional support — what United Hatzalah calls "psychological first-aid."
Miriam Ballin, the director of the Psychotrauma and Crisis Response Unit, is a Houston-native and will lead the mission.
Read More: Jerusalem Post