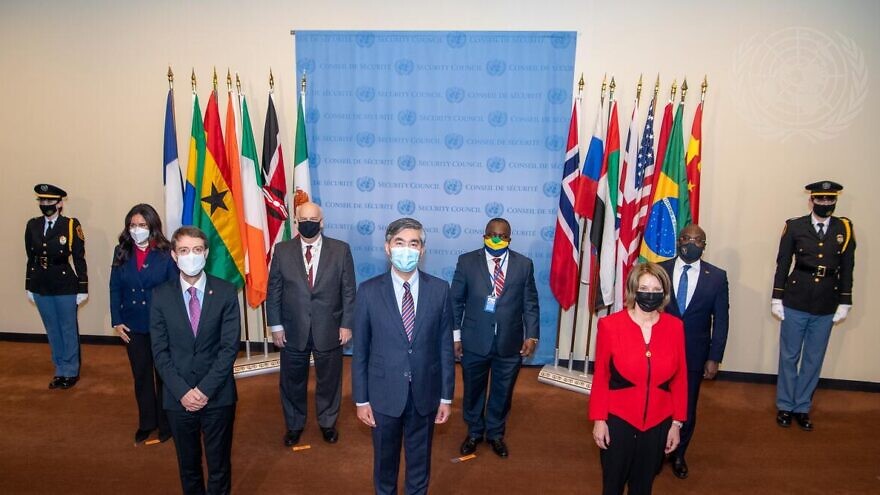 Issues
Israel remains optimistic bias may shift as UAE, other nations join UN Security Council
The Emiratis join Albania, Brazil, Gabon and Ghana in installing their countries' flags outside the council chamber, replacing Estonia, Niger, Saint Vincent and the Grenadines, Tunisia and Vietnam.
Tuesday, and Israel is expected to look to its new friend to help tamp down the council's disproportionate focus on the Israeli-Palestinian conflict. But according to a number of analysts and those familiar with the UAE's positions, the Jewish state shouldn't expect the Emiratis' full-throated support.
Still, the UAE replaces Tunisia, which has no diplomatic ties with Israel, as the council's traditional Arab voice and should bring a more balanced voice with it when it comes to the Jewish state.
"There is a degree of obligation to present the views of the Arab block when you sit on the Security Council. Additionally, we have always maintained, even in signing the Abraham Accords, that Israel needs to pull out of the West Bank," a source within the UAE Ministry of Foreign Affairs and International Cooperation told JNS.
The UAE, essentially, will have to choose one of two paths.
Read more: JNS