US-Israel Relationship
Israel pulls out all the stops for Trump visit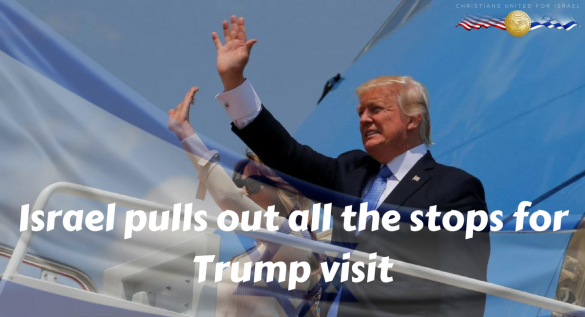 At an unimaginable cost in time, effort and human resources, both the Americans and the Israelis are leaving no stone unturned for the visit on Monday of US President Donald Trump, who will be the first sitting President to visit the Western Wall in the old city of Jerusalem. Other US Presidents who visited the Wall did so before they were elected or after leaving office – or both.
On Thursday, an American advance team visited Hadassah Medical Center in Ein Karem in case of an emergency situation that would require medical treatment for the president. They inspected the helicopter landing pad, the CT scanning facilities, and the operating theaters.
On Sunday, a dress rehearsal for the visit will be held at Ben Gurion Airport with the participation of representatives of the Prime Minister's Office, Foreign Ministry, Defense Ministry, IDF and the Airports Authority as well as the police.
Last week, members of the US Military Mess who will serve as Trump's personal chefs and valets arrived at the King David hotel to familiarize themselves with the kitchen and with the requirements of kashrut. There have been many changes at the hotel in order to accommodate the Americans – something that Sheldon Ritz, director of operations at the hotel, termed "controlled chaos."