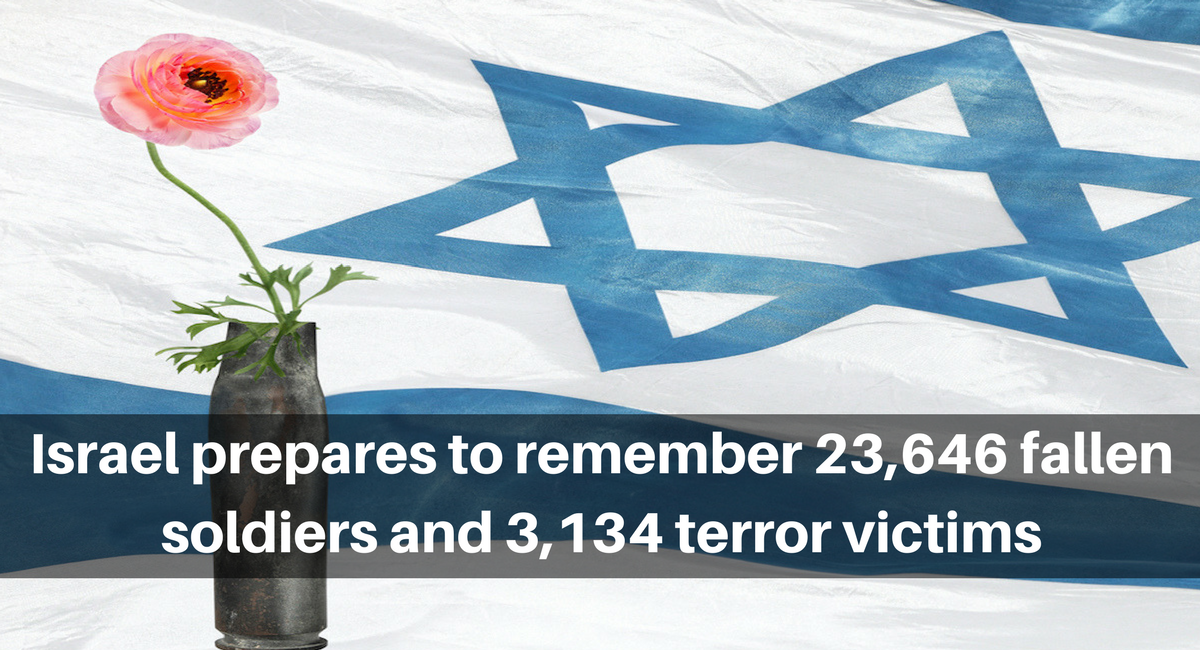 Israeli Society
Israel prepares to remember 23,646 fallen soldiers and 3,134 terror victims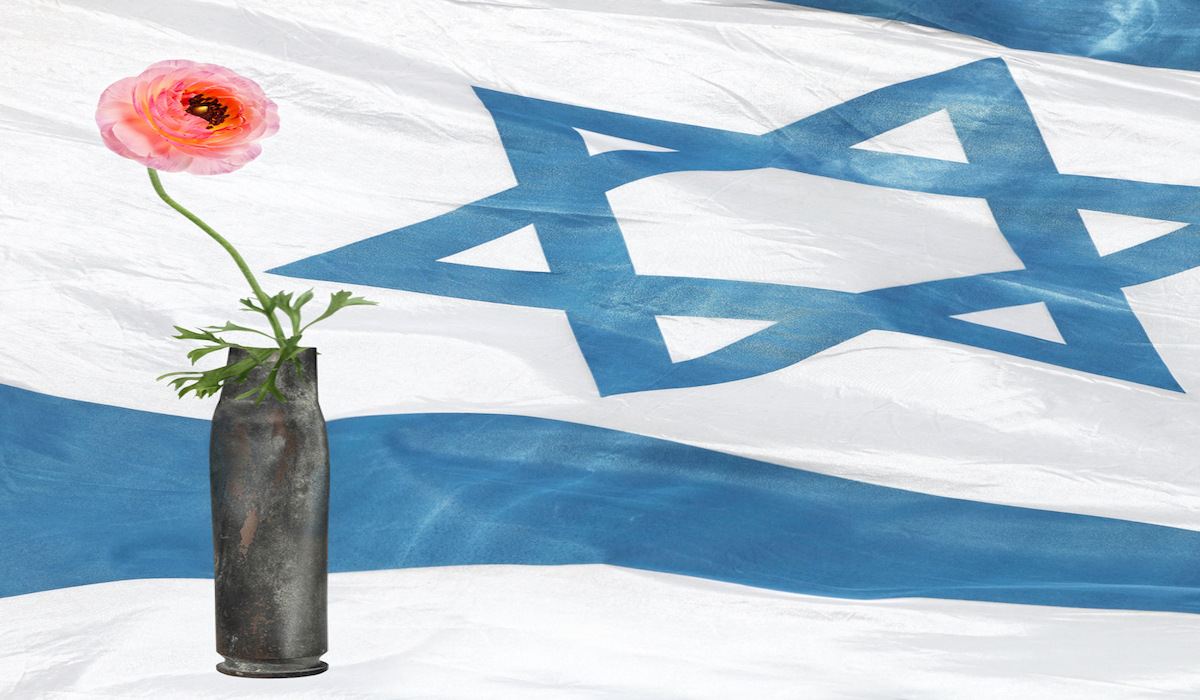 Israelis bowed their heads at 8 p.m. Tuesday for a minute of silence as sirens sound in remembrance the country's fallen soldiers and terror victims.
In all, 71 new names were added over the past year to the roster of 23,646 who died defending the country. Thirty of those were disabled veterans who passed away due to complications from injuries sustained during their service.
Twelve names were also added to the list of terror victims who perished in attacks, bringing the total to 3,134.
The nationwide ceremonies for Israel's Memorial Day, which begins at sundown, started in the afternoon with a commemoration event at the Yad Lebanim memorial for fallen soldiers in Jerusalem.
Prime Minister Benjamin Netanyahu and Knesset Speaker Yuli Edelstein took part in the ceremony, as well as top army brass and families of fallen soldiers.
"We bow our heads in memory of our loved ones whose blood has been spilled in our homeland," Netanyahu, who lost his brother Yoni during the 1976 Entebbe Operation, said at the ceremony. "There is never a true remedy to that — to every family its own grief and its own courage."
The prime minister mentioned the two Israeli soldiers who were declared dead after the 2014 Gaza war and whose bodies are held by the Hamas terror group, as well as an Israeli civilian who went missing after entering the Strip of his own accord.
"We don't forget our missing [soldiers], Hadar Goldin and Oron Shaul, even for a single moment, and are committed to returning the boys home as well as Avera Mengistu.
"We don't forget our wounded even for a moment and lovingly send them wishes for recovery," he added. "The message left by the fallen is sharp and clear: Our lives may be too short, but we have guaranteed the life of the nation forever," Netanyahu said. "And they have indeed given us the ability to live. It is thanks to them and their successors that we are here."
Netanyahu said Israel would continue to wield its "defensive sword for the foreseeable future," while also "fostering relationships with moderate parties around us to pave the way to peace."
Read More: Times of Israel