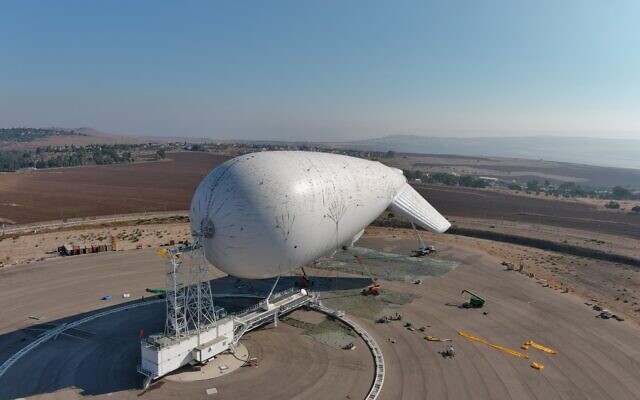 In The News
Israel prepares to launch giant missile-detecting balloon over north
Israel is preparing to launch a massive new balloon equipped with an advanced missile and aircraft detection system into the northern sky, the Defense Ministry said Wednesday.
The deployment of the radar-based system, set to take place at an unspecified date shortly, comes as part of a general effort by the Israeli Air Force to improve the country's air defenses, particularly in the north, due to the proliferation of Iranian drones and cruise missiles in the region.
The detection system, dubbed "Sky Dew," is meant to be deployed at high altitudes in order to detect incoming long-range missiles, cruise missiles and drones, the ministry said.
Israel already maintains an array of radar systems to detect incoming threats, but the new aerostat is meant to complement and improve existing capabilities by placing the sensors at high altitude.
"The elevated sensor system provides a significant technological and operational advantage for early and precise threat detection," said Boaz Levy, CEO of the Israel Aerospace Industries, which helped develop the system.
Read More: Times of Israel