US-Israel Relationship
Israel praises Trump on ending Iran oil sanction waivers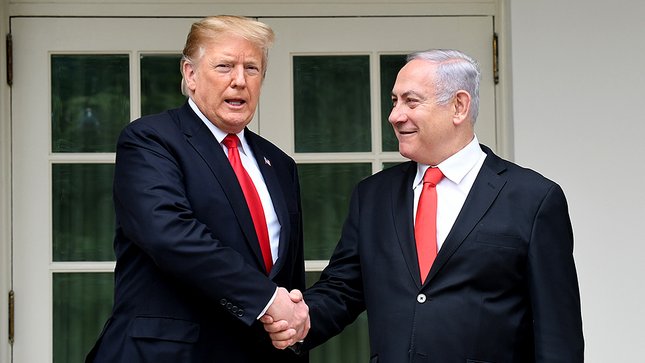 Israel on Monday praised President Trump for not renewing waivers that allowed several foreign countries to buy oil from Iran without getting sanctioned.
Israeli Prime Minister Benjamin Netanyahu said Monday that the decision "is of great importance for increasing pressure on the Iranian terrorist regime," according to The Associated Press.
"We stand with the United States' determination against Iranian aggression and this is the right way to stop it," he added.
The White House announced Trump's decision earlier Monday.
"President Donald J. Trump has decided not to reissue Significant Reduction Exceptions (SREs) when they expire in early May. This decision is intended to bring Iran's oil exports to zero, denying the regime its principal source of revenue," White House press secretary Sarah Huckabee Sanders said in a statement.
The waivers were scheduled for renewal on May 2.
Secretary of State Mike Pompeo is also expected to announce the move during a briefing on Monday.
The Trump administration last year reimposed sanctions on Iranian oil purchases following Trump's move to withdraw the U.S. from the Iran nuclear agreement.
Read More: The Hill