Hezbollah
Israel petitions UN Security Council to act on uncovered Hezbollah cell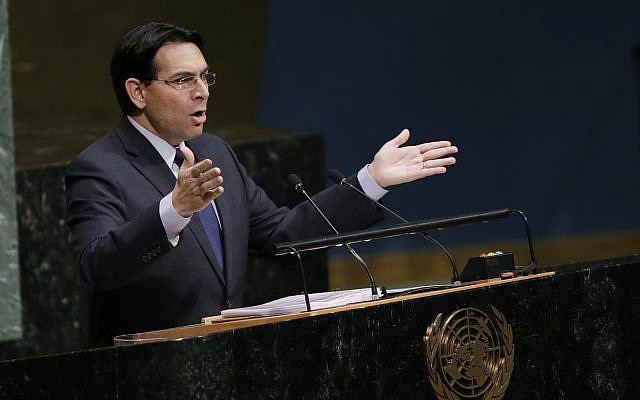 Israel on Wednesday filed a complaint with the UN Security Council shortly after revealing it had uncovered a terror cell near the border in the Syrian Golan Heights.
"The State of Israel will not ignore the conversion of Syria and Lebanon into a military front against it and will act forcefully and aggressively against Tehran's aggression," UN envoy Danny Danon wrote.
"The Security Council still does not recognize Hezbollah as a terrorist organization, despite the accumulation of evidence of clear, and cross-border, terrorist activity," he said. Danon called on Security Council to denounce Hezbollah's actions exposed by the IDF, and to recognize it as a terrorist organization.
The Israel Defense Forces said earlier Wednesday that it had exposed a nascent Hezbollah cell established in a border village on the Syrian Golan Heights in recent months, and vowed to prevent the terrorist group from operating against Israel from Syrian soil, even at the risk of sparking a small-scale conflict.
Read More: Times of Israel