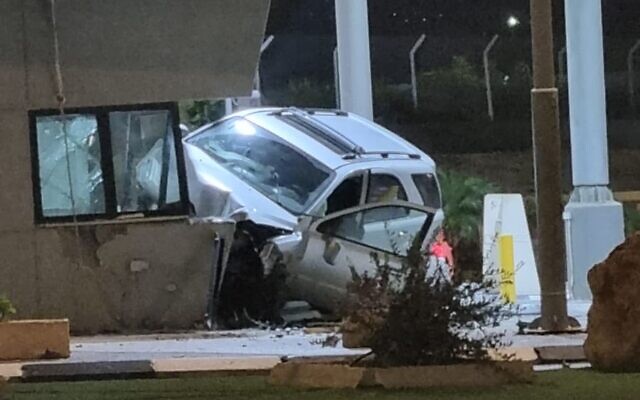 In The News
Israel orders high alert at all West Bank crossings after overnight ramming
Defense Minister Benny Gantz ordered checkpoints across the West Bank to go on high alert on Monday following a ramming attack earlier in the morning in which a security guard was seriously wounded, his office said.
The development comes amid a surge in so-called "lone-wolf" Palestinian attacks against Israelis and a general increase in tensions.
"The defense minister ordered a comprehensive investigation, that the lessons be learned and level of alertness and readiness be raised in all crossings in the area of Judea and Samaria," Gantz's office said, referring to the West Bank by its biblical name.
Shortly after 1 a.m. on Monday, a Palestinian teenager drove his car at high speed into the Te'enim Crossing near the West Bank city of Tulkarem, striking a security officer, said the Defense Ministry, which runs the checkpoint.
Other guards at the checkpoint opened fire at the driver, fatally wounding him. He was taken to Kfar Saba's Meir Medical Center where he was pronounced dead. The wounded officer was taken to Sheba Medical Center near Tel Aviv and a few hours later his condition improved to moderate. Magen David Adom medics said the guard, 34, sustained head and chest injuries and was conscious.
Read More: Times of Israel