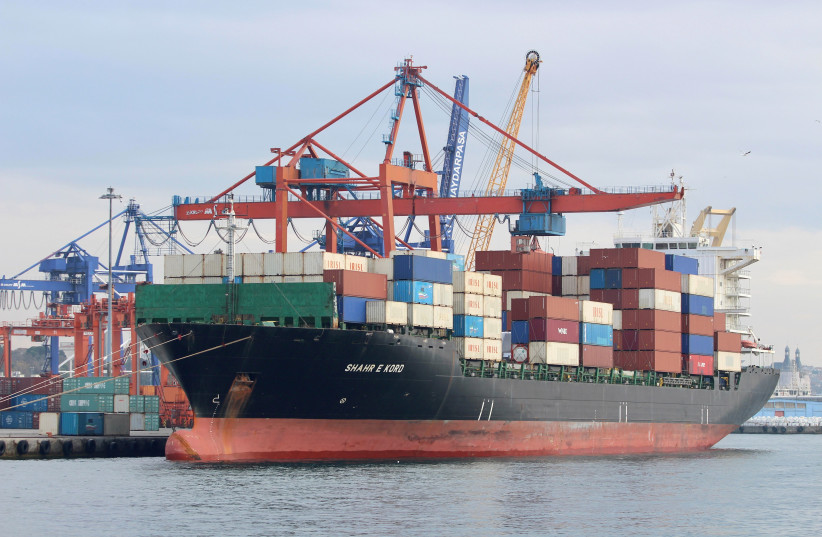 Iran
Israel notifies US it attacked Iranian ship in Red Sea – report
04/07/2021
Israel notified the US that it is responsible for the Tuesday attack on an Iranian cargo ship affiliated with the Iranian Revolutionary Guards Corps, an American official told The New York Times. 
A spokesman for the Iranian Foreign Ministry confirmed on Wednesday that the Saviz was lightly damaged in the Red Sea off the coast of Djibouti at about 6 a.m. on Tuesday due to an explosion, adding that the cause of the explosion is under investigation.
"The Saviz civilian ship was stationed in the Red Sea region and the Gulf of Aden to establish maritime security along the shipping lanes and to counter piracy," said the spokesman. "This ship practically acted as a logistics station (technical support and logistics) of Iran in the Red Sea, and therefore the specifications and mission of this ship had previously been officially announced."
According to the Foreign Ministry, no casualties were reported.
When asked about the alleged attack, Defense Minister and Alternate Prime Minister Benny Gantz told Channel 12 news that he would not discuss "any of the operations that are taking place in the Middle East and are associated with" Israel.
"The State of Israel must continue to defend itself," said Gantz. "Wherever we find an operational challenge and operational need we will continue to act."
"We are here now in a place that at it's base is a defensive operation, but this defense alone is not enough and we must also carry out offensive operations and we will do them as best we can," added Gantz to Channel 12.
Read More: Jerusalem Post