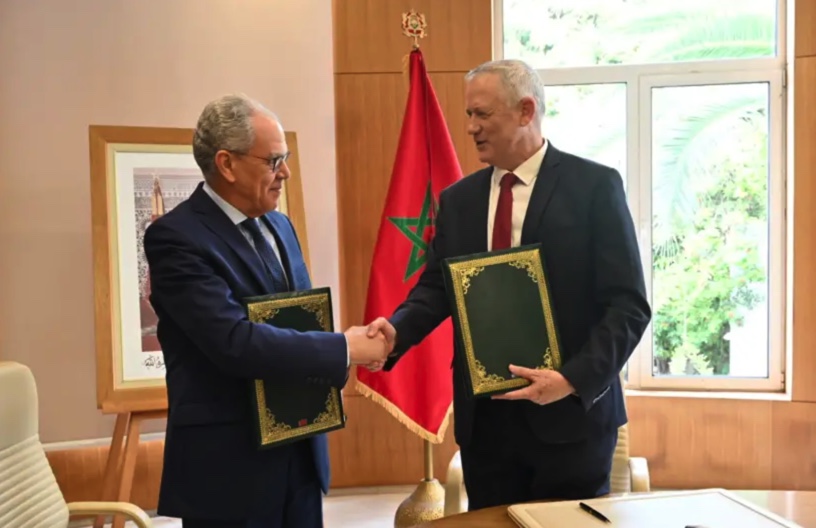 In The News
Israel, Morocco sign historic defense agreement
Israel and Morroco signed a defense agreement Wednesday as Defense Minister Benny Gantz made the first official visit to the North African kingdom by an Israeli defense official.
The memorandum of understanding was signed by Gantz and his Moroccan counterpart Abdellatif Loudiyi and sets a solid security cooperation framework that formalizes defense relations between the two countries, allowing for increased cooperation in the fields of intelligence, industrial collaboration, military training and more.
"We have just signed a defense cooperation MOU with Morocco. It is a very significant development, which will enable us to work on joint projects and promote industrial cooperation," Gantz said, adding that "relations between Israel and Morocco should be expanded and enhanced."
During the meeting between the two defense ministers, Gantz also reiterated the importance of enhanced bilateral cooperation in light of developing threats in the Middle East and North Africa and expressed hope that there would be more countries that would sign normalization agreements with Israel.
Israel's defense ministry said that "the agreement is a significant step in the deepening relations of Israel and the Kingdom of Morocco, which already benefit from increased economic cooperation, bilateral tourism, and warm people-to-people relations."