Israeli Technology
Israel medical device that helps with patient triage wins counter terror contest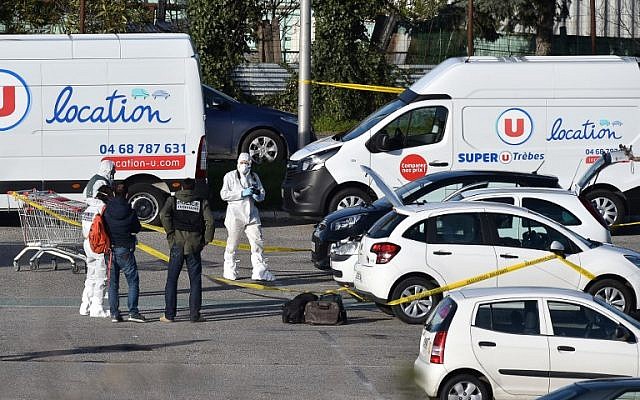 Israeli startup CardioScale Ltd. has won a competition aimed at identifying cutting-edge technologies to help combat terror, beating out 210 entries from around the world.
CardioScale, based in Ganei Tikva, has developed a medical device that allows first responders to accidents or terror scenes to prioritize which patients are in the urgent most need of medical care.
The "2018 Combating Terrorism Technology Startup Challenge" (CTTSC3) competition was held by the US Department of Defense's Combating Terrorism Technical Support Office (CTTSO), together with Israel's Defense Ministry, Defense Research and Development Directorate (MAFAT), and the MIT Enterprise Forum of Israel. The contest was part of events held during Cyber Week, an annual international cybersecurity happening hosted at Tel Aviv University and attended by some 8,000 participants from more than 60 countries.
After a terror attack, the dilemma facing first responders is huge, explained Maoz Ben-ari, the CEO and the co-founder of the startup, as he presented his technology to the audience ahead of his win. "Some of them are going to die, so we need to save those who can be saved. But who do you treat first? Who will end up dead, if you don't save them? Mis-prioritization causes death."
Decisions need to be made quickly and under difficult conditions. So, the company's has developed a Cardio Vascular Reserve Index (CVRI) device that assesses the patient's hemodynamic state and can accurately predict deterioration in patients without invasive measures, the startup says. Abnormal hemodynamic parameters include an increased heart rate, blood pressure, abnormal cardiac output and venous and pulmonary artery pressure.
Measuring takes seconds and can be performed anywhere, with no professional knowledge required. The device instructs users which patients need treatment first and which ones need to be evacuated immediately, Ben-ari explained.
The technology, which uses a medical algorithm that can assess the overall cardiovascular system of the patients, has been tested on more than 1,000 cases in the past few years, said Ben-ari.
Read More: Times of Israel