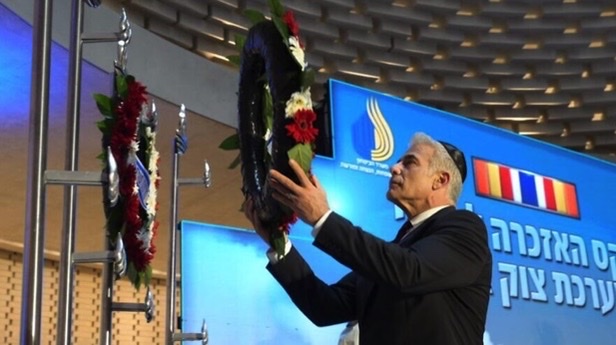 In The News
Israel marks eight years since 'Operation Protective Edge' against Hamas
Israel has adopted a "zero tolerance" policy regarding terrorism emanating from the Gaza Stip and will respond immediately to any such hostile activity, Prime Minister Yair Lapid said Sunday night.
He was speaking at a state memorial ceremony at Jerusalem's Mount Herzl military cemetery commemorating the 70 people killed in Israel during "Operation Protective Edge," the name of the Israel Defense Forces mission during the 50-day war against Hamas in 2014.
"Don't test us," Lapid said, according to a statement from his office. "In the war against Hamas, a brutal and murderous terrorist organization, we are not only right but we are also strong. The best army in the Middle East and the most advanced technology, alongside our economic and diplomatic prowess, these guarantee our security," he said.
Lapid noted that he was a member of the Cabinet during the war and nothing in his experience had prepared him for making the decision to send forces into battle.
Read More: JNS