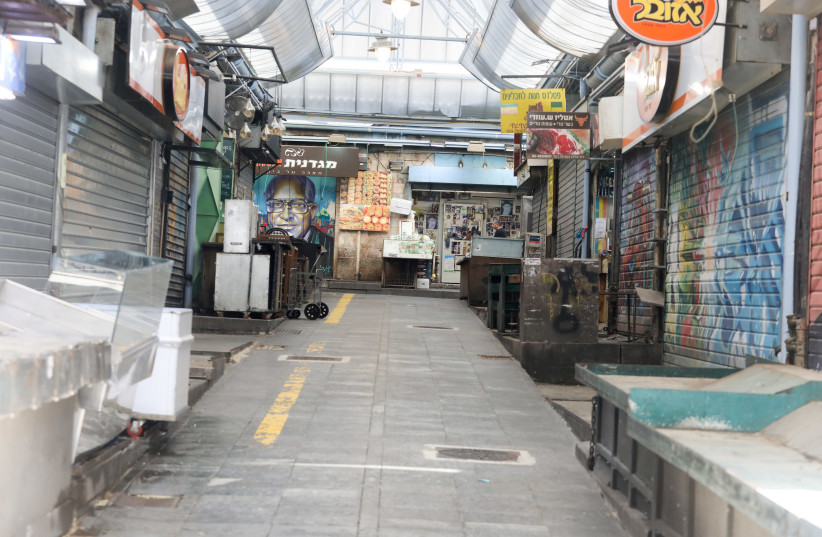 In The News
Israel loans PA money, FM warns against Palestinian COVID-19 crisis
04/16/2020
Israel loaned money to the Palestinian Authority to help avert a COVID-19economic and humanitarian crisis.
"The situation with [coronavirus] in the West Bank worries us all and could cause a humanitarian crisis," Finance Minister Moshe Khalon (Likud) said on Thursday after he met with President Reuven Rivlin and UN Special Coordinator to the Middle East Peace Process Nickolay Mladenov.
The Coordinator of Government Activities in the Territories (COGAT), Maj.-Gen. Kamil Abu Rukun and Chief of the UNESCO Coordination Unit, Jonathan Lincoln were also involved in the conversation on how best to help the Palestinians in the West Bank and Gaza.
According to the World Health Organization, there are 278 cases of COVID-19 among Palestinians in the West Bank, with two deaths. In addition, there are 13 cases in Gaza. But officials fear an outbreak and want to ensure that the Palestinians are equipped to handle that crisis.
Coronavirus "does not differentiate between peoples and geographical areas. The breakdown of health in the Palestinian Authority would impact Israel severely and it is in our interest to assist the PA in this complex situation," Kahlon said.
Read More: Jerusalem Post