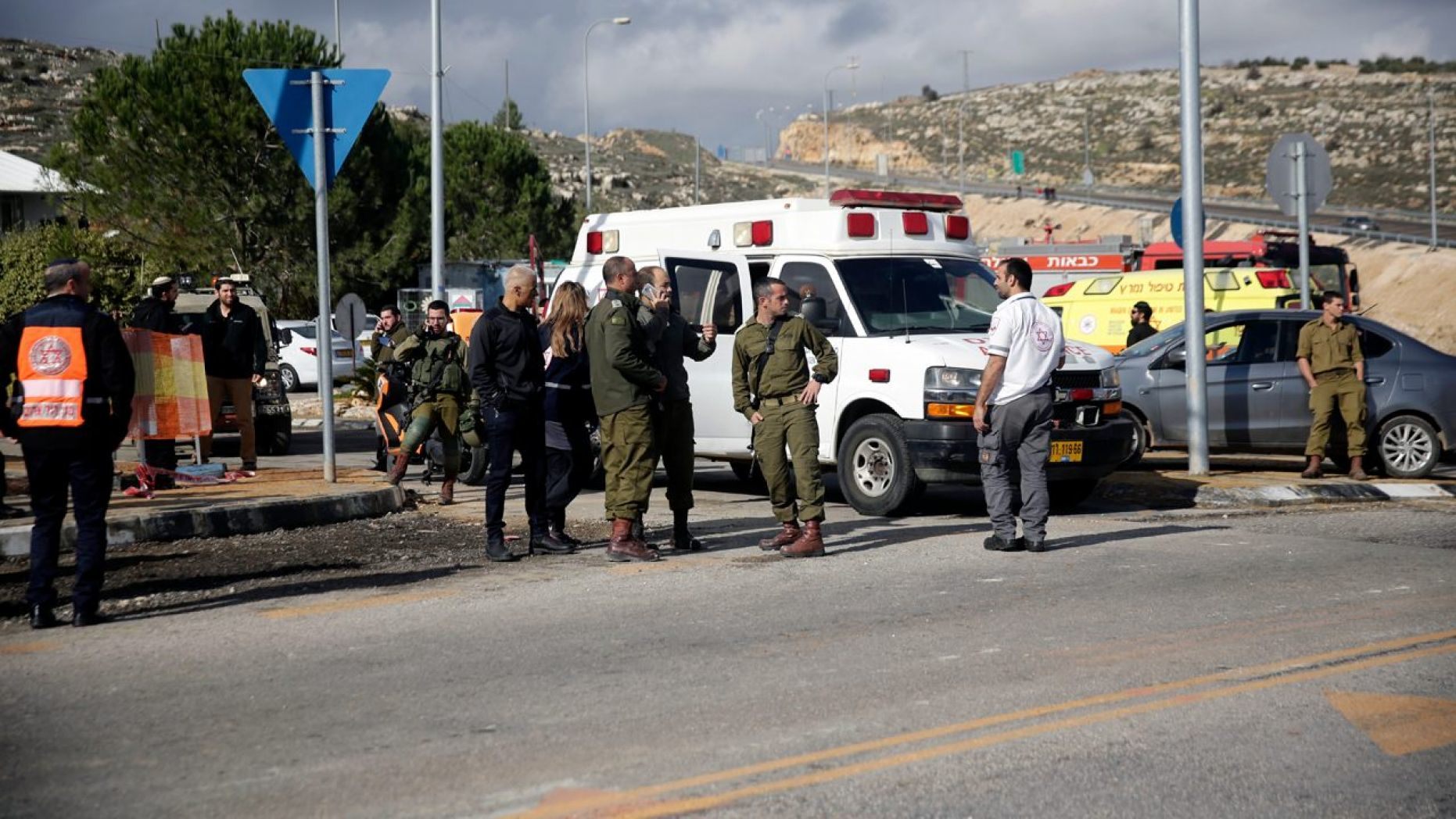 Terrorism
Israel launches West Bank crackdown after Palestinian attacks
Israel's military launched a West Bank manhunt Thursday, setting up checkpoints and blocking roads, after a Palestinian gunman killed two Israeli soldiers at a bus stop outside a West Bank settlement and sped away.
The shooting added to a deadly week that claimed seven lives, including an Israeli newborn, a 60-year-old Palestinian businessman and three Palestinian assailants, two of them members of the Islamic militant Hamas.
Israeli Prime Minister Benjamin Netanyahu said he would "settle accounts" with Thursday's attackers, while Palestinian President Mahmoud Abbas held Israel responsible for what he said was a violent environment.
After consulting with top security officials for several hours, Netanyahu beefed up troop levels in the West Bank, ordered detentions of Hamas activists and called for demolishing the homes of assailants within 48 hours.
Netanyahu also said he would legalize thousands of existing West Bank settlement homes whose status was in question and ordered his attorney general to make arrangements for construction of 82 new homes in Ofra, the scene of one of this week's attacks. Most of the international community considers all Israeli settlements on war-won lands illegal, whether they have been sanctioned by Israel's government or not.
"Our guiding principle is that whoever attacks us and whoever tries to attack us will pay with his life," Netanyahu said at a military ceremony.
Following Thursday's attack, Israel set up checkpoints on the outskirts of the West Bank city of Ramallah, searching cars and checking the IDs of drivers entering the Palestinians' typically quiet center of government and commerce. Some Israeli-controlled roads were completely blocked to Palestinian traffic.
Read More: Fox News